There is no age to explore the world. Yes, this quote is absolutely true. Let me tell you why. My father is 64 and my mother is 61 years old. Behind their ages, they are always eager and ready to travel and explore the world. Just because of some of their tips, planning, and management, those people can still travel today. And I was inspired to write this article. So, in this article, I am sharing some of their tips for planning and management to travel for over 60 years old.
I know that you are imagining now how old people manage to travel. Traveling has no age. Anyone can travel. This article is also based on the personal experiences of me, my family, and my friends. There might be some people out there who judge a sixty-year-old man about his passion for traveling. But let me tell you one thing, these travel tips for those over 60 years old will make you eager to travel even more.
Travel Tips for Over 60 Years Old
If you believe that it is not easy to travel anywhere after the age of 60, then you are absolutely wrong. Because, if you are planning your journey properly and your management is right then you can travel the world at any age. Therefore, here I have given some such tips to travel for over 60 years old, which my parents follow. And I am sure that nowhere in your journey will your age hinder you. So, let's dig into how to travel for over 60 years old.
Plan Your Trip Carefully
Before anything else, this is one of the first travel tips for over 60 years old travelers, to plan the trip very well. You don't want to end up crying going back home. To avoid that, you must plan the visit and consider all possibilities.
When you are planning, it is like a business. the plan has to be SMART – specific, measurable, attainable, realistic, and timely. Yes, this method is not only applicable in business but also in traveling. Planning the trip minimizes the possibility of failure and sadness during the trip.
TripKeya Reminder:
When planning, consider your mates or the people traveling with you. If you are a solo traveler, then you may plan it on your own. However, if you are planning to go on a trip with your friends, you may want to sit with them and make a concrete plan. Consider each and every one's decision.
List Down Your Daily Activities
As I have said earlier, the plan has to be specific, measurable, achievable, realistic, and timely. When planning, make sure that you specify all the needs and daily requirements for your trip. Would you need a passport? Would you need a Visa? Can you bring your pet with you? Will you go out every day?
Those questions lead to specific desition. Pen and paper in hand, jot down your ideas. Also, ask your daughter, son, friends, or relative to guide you. You may now get assistance from numerous social media platforms, which can be quite helpful.
Consult Your Family Doctor about Your Planned Trip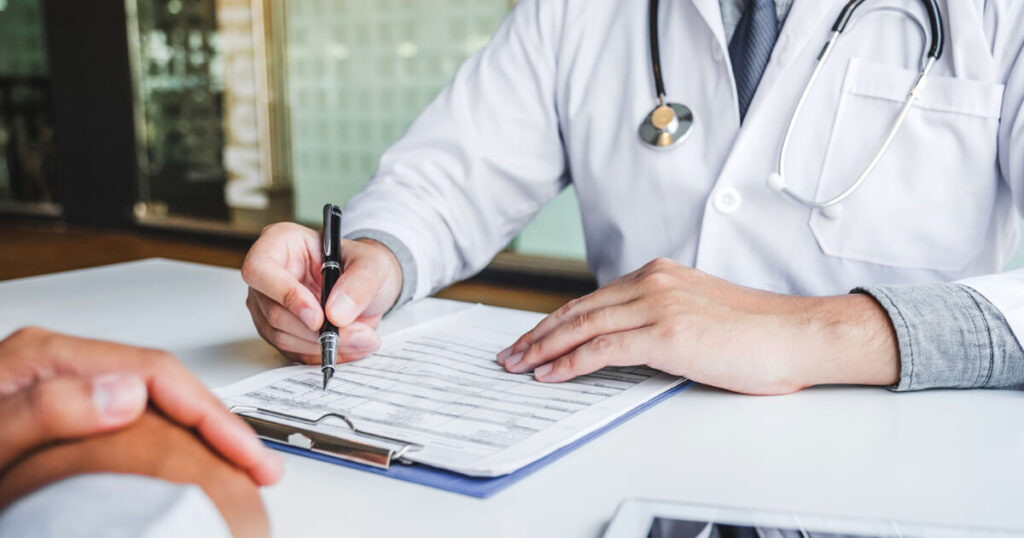 At this age, it is necessary to ask your family doctor before planning any journey. My parents always discuss with the family doctor about the destination, how long they are going to stay and what the weather will be like. You might be finding these common questions, but this tells your family doctor how well your journey will be according to your health.
My father is completely fit and he has no disease. But my mother has a problem with blood pressure, so doctors always tell her not to go to such a place where she feels more tired, and have trouble with her blood pressure.
Choose the Right Destination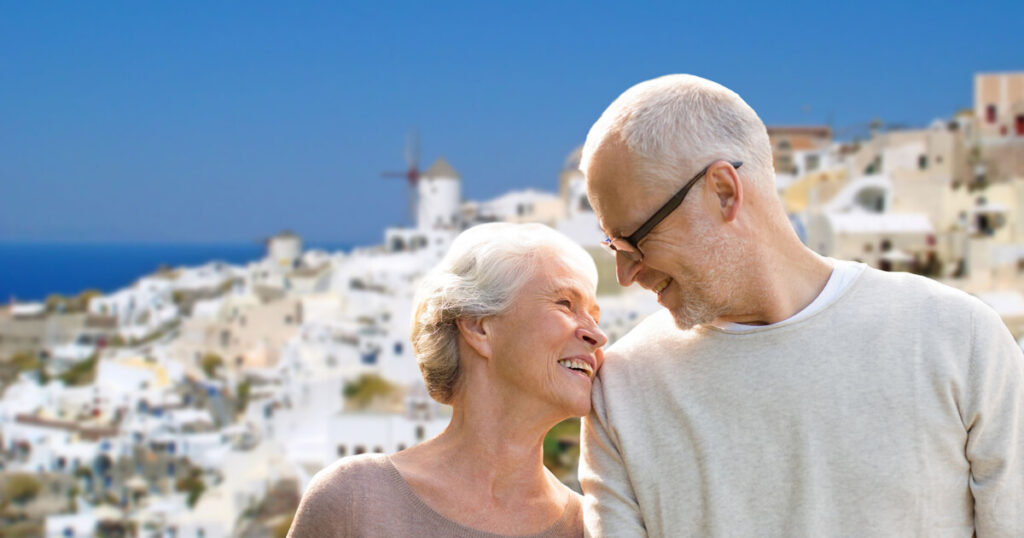 It is important in your travel planning what type of travel destination you are choosing. If you choose a deserted place or an uninhabited place then you will be wrong. Because in this age, it is important to pay attention to your safety and health. You will be the only one in such a lonely place. And if you need any help then you will have no one. But yes if you can choose a resort island where you will be completely safe and you can call the resort staff for help anytime.
My parents always avoid traveling to the following places:
A destination that is too high.
A location with a lot of walking or where there are too many steps.
Any such museum and historical place that you need a whole day to visit.
Select a Good Place for Your Seat
While booking your flight, train, or bus, always keep in mind that your seat should be comfortable. When booking a bus or train, my parents always make sure the seat is not close to the door. Because on bus or train there is more movement near the door which can disturb you. Let me tell you one more thing here a seat on a bus or train should not be booked too far also. Because you have to come down with your luggage which becomes more painful. Therefore, while booking a bus or train, your seat should not be near the door and not too far.
Every airline has some discount offers for senior citizens. These discounts range from 5% to 30%. Always take advantage of discounts for your age. With this, you will be able to get a cheap flight and that too with a comfortable seat.
It would be better if by spending a little more money you can get a comfortable seat according to your needs.
Your Accommodation is Important to Consider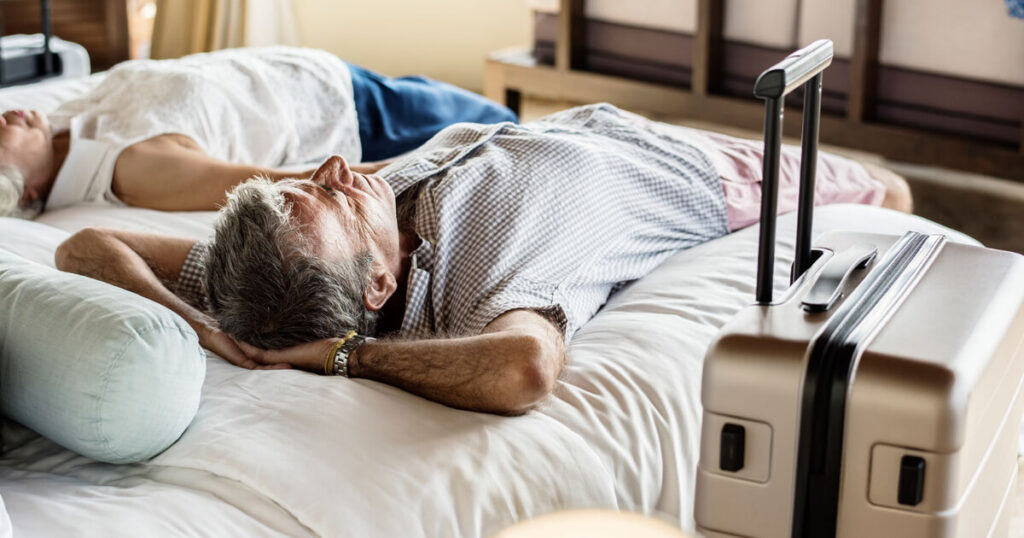 At this stage of age, it becomes more important to think about what kind of stay you book for your vacation trip. Because your hotel will be the only place where you can relax and reduce your tiredness. Here I have given important tips, you should consider while choosing your accommodation for your trip:
Do not book your hotel on the first attempt. Search more for a better stay.
Before booking your accommodation, call hotel management and inform them about you. (Do not forget to inform them that you are a senior citizen)
Inform the hotel management or administration about your needs and if you have any disease, then inform them about those diseases.
Prefer such a hotel which is closer to the places to visit. I know, you will have to spend more money but you will have less trouble. Your top focus should be your well-being and safety.
Before booking a hotel, get information about the safety, facilities (like airport shuttle service, luggage picking service, etc.), and neighborhood of that hotel.
Do not book an upstairs room.
Always book a room close to the elevator.
Do not take extra facilities (like gym, pool or spa, etc.) if not necessary.
If you are going on a trip in a group, then it would be better if you take a hostel room where you will also get along.
Eating the Right Food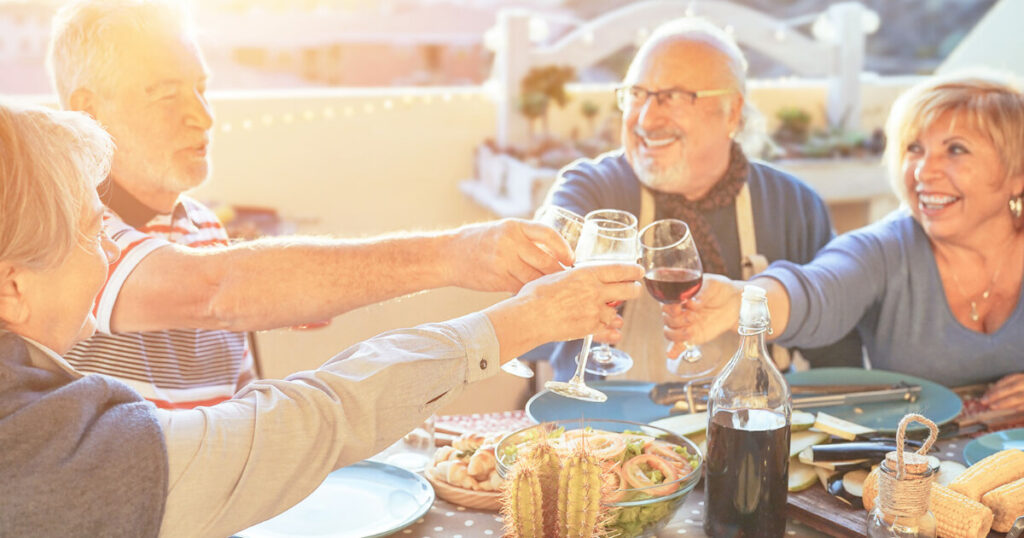 What you are eating becomes very important in your journey. My parents are always conscious about food. Because food can increase your energy and can also spoil it. If you do not like to eat fresh and healthy food on your journey then you are really hindering the enjoyment of your vacation. Of course, the food of your destination is spicy but, I suggest you avoid it and prefer to eat something healthy. If you have a disease like gas, acidity, cholesterol, or diabetes, then you should avoid spicy or oily food.
I want you to enjoy your vacation to the fullest even at this age. But for that, you have to be more careful about your food, especially while you are on your vacation. Always choose fresh, organic food on your journey. It would be better if you cook your own food.
Be with Someone You Trust, Don't be Alone
Many people in the world like to travel solo even at this age. But, You can't ignore safety and health on your journey at this age. For this, it would be better if you travel with a friend, relative, or any same age group instead of traveling solo. At this age, you need a companion who will help you to talk and laugh on your journey.
If you are with each other on the journey, then you will not have to face any kind of difficulty in your journey. And also, you will always have safety in your journey.
Get the Right Travel Insurance
Always we should take travel insurance for our travel. Travel insurance supports you in all the troubles you face in your journey and helps you to get out of that trouble. We do not know in advance which and what difficulties we will have to face in the journey. But with travel insurance, you can cover the difficulties in your journey and you can return to your home with full joy.
While buying travel insurance, all you have to keep in mind is which type of insurance will be right for you, do not make some mistakes at all while taking travel insurance, and how to file a claim for your travel insurance.
Use Your Benefits as Seniors
The biggest advantage of traveling at this age is that you can get discounts in many cases. Every airline in the world offers discounts for senior citizens. And this offer will not only help you to find a cheap flight, but with this, you can get a discount from 5% to 25%.
For seniors, this offer can be found not only on flights but also on bus and train fares. The amount of discount varies from 40% (for men) to 50% (for women) for Senior Citizens in India on many Luxurious trains like Shatabdi, Express, and Rajdhani. By taking advantage of such discounts, you can save a lot of money on your journey.
Apart from bus, train, and flight, you can also get the benefits of being a senior while booking the hotel or resort. Most of the hotels and resorts will give you a good discount only because you are a senior citizen. Sometimes seniors can also get great discounts from non-chain hotels, B&Bs, and inns.
As a senior citizen, apart from discounts, you can also get the benefits of special concessions and priority services, which you must take advantage of.
Do Not Forget Your First Aid Kit
This is also one of the important travel tips for those over 60 years old. Never avoid your health-related schedule and don't be careless with anything related to your health while planning your trip. Make a checklist of things to carry in your trip and first of all include things related to your health like essential medicines such as daily medicines or injections.
Always pack your essential medicines in more quantity than required and always keep them safe in different places. If your medicines are not available anywhere, then the fun of travel can be spoiled.
A first aid kit should always be the first thing you include in your trip planning.
Make a List of Priority and Emergency Numbers
This is necessary not only for seniors but for people of all ages when they are going on a journey. Where you are going for a travel, it is necessary for you as a tourist you have the emergency number of that country. Before leaving the journey, it is always necessary to have the following emergency numbers with you:
Police / Fire / Ambulance number,
Disaster Management Service number,
Women Helpline number,
Child Helpline number,
Medical Helpline number,
Senior citizen helpline number,
Tourist helpline number.
Before going on a journey, you should always visit the government site of that country. From that, you will get all emergency numbers. Even if your phone is locked or the network is down, you can contact the emergency number in every nation. Therefore, always keep these types of emergency numbers with you, especially when you are traveling abroad. Because you probably know the emergency numbers of your country.
Always keep some friends, relatives, family members, and numbers with whom you are traveling. You should always carry with you the official number of your insurance office or the contact number of the insurance agent. If something happens suddenly on the journey, you can get quick help from these numbers.
Therefore, before going on a journey, make a list of priorities and emergency numbers and always keep it with you.
Be Attentive, Watch Your Belongings
I know you are old. But, there is no excuse if you lost your valuables. Be attentive and pay attention. You are a tourist not a local. There might be someone who is with you and accompanying you but you will never know. There is plenty of kind and beautiful faces out there but they have hidden dark agendas and goals.
Not everyone in your landing destination is a saint. Not even the holy land is full of saints. Be mindful of your surroundings. There might be bad-minded people around you.
Watch out for yourself. In crossing the road or the street, make sure to use the ped xing or pedestrian lane. Red for stop and green for go! Don't get confused about that.
Moreover, make sure not to lose your passport. It is one of the most important documents when you are traveling abroad. Put them in a secure and sealed bag. Bring them out when needed and keep them away when they are not. Also, your IDs, Visa, and wallet are very valuable. You can't afford to lose them and mistakenly misplace them. If you are traveling with young people you trust, maybe your daughter or son, hand over those documents to them. Let them keep those for you.
Conclusion
Again I want to say that there is no age limit for traveling. Because if my parents can travel after 60 years then why you can't? So, follow these travel tips for those over 60 years old, and enjoy your trip more safely, healthy, and full of fun.
Last but not least I m very thankful to my parents who inspired me to write this Travel Tips for Over 60 Years Old article.
Hey there! I'm Kartik. I am a finance professional and a travel and lifestyle blogger. I am vegetarian, but I love adventuring food. Jeric and I work together to deliver high-quality content for you. Adventure the fun!