The Maldives is a beautiful as well as blissful and relaxing place. Today the Maldives is not only a honeymoon destination but also a family and kids picnic destination. When we talk about a picnic or a big trip, of course, we have some expectations. If some expectations are not met on our trip, then we feel that the trip is incomplete. I believe that traveling means experiencing, exploring, and relaxing. But, sometimes over-relaxing also seems boring. and the Maldives is one of these. Yes, you read absolutely right. Before planning your trip to the Maldives, You should know these 10 things never expect from the Maldives. And trust me you will wonder why such a beautiful, unusual, and comfortable place cannot meet some expectations.
10 Things Never Expect From the Maldives
There is no doubt that your trip to the Maldives will turn out to be the most beautiful memory of your life. But, these are the 10 things that most visitors expect from the Maldives on their first-time visit. Let's see what those things are!
1. So many places to visit
If you like to visit new and different places on your trip, then the Maldives will not fulfill your expectation. The Maldives is for people who want to relax a little from their daily life. The Maldives is one of the top honeymoon locations nowadays because of this. Therefore, they may spend some quality time alone together and fill their memories with wonderful experiences. Well, there is no doubt that there are a lot of adventures in the Maldives but all this adventure is only water sports. Meaning that if you include adventures like trekking, hiking or road trips in your trip then the Maldives can annoy you.
If you are planning to visit the Maldives then, first of all, you have to choose your island. After that, you will have to book the resorts or hotels on that island, and how many days will you stay in that resort or hotel. If you can stay in the same resort or hotel for 2-3 days then the Maldives would be good for you. But trust me, Sometimes even staying 2-3 in the same resort and hotel seems over-relaxing or boring. That's why this is the first and most important out of the 10 things you should never expect from the Maldives.
2. Enjoy with Bikini
If you think the Maldives is a country of islands and it has so many beaches and you can enjoy it in a bikini, then it would be your misunderstanding. Of course, there are many islands and beaches in the Maldives. However, you cannot wear a bikini on all islands.
Before having fun with a bikini in the Maldives, you should know a few things: There are 2 types of islands in Maldives local islands and private islands. Local islands are where Maldivians live And private islands where Maldivians do not live and that is only for the tourists. If you have booked a local island for your vacation, always remember that you can not wear bikinis on any local island. You can use a bikini only on a private island. But here I want you to clarify that a private island is so expensive than a local island. The local island will get you from 200$ to 700$ but the private island will not get you below 1500$. It will your good luck if you can find any private island below $1500.
If you are thinking of visiting the Maldives on a budget, then do not expect to enjoy wearing a bikini in the Maldives. And always remember not to wear a bikini or clothes that show your body parts on any local island in the Maldives. It will be a criminal offense and you will have to pay a fine for that.
3. Have a drink
If you are planning a trip to the Maldives and you think that you can enjoy it with a glass of wine, then you are wrong. The Maldives is a Muslim country and is subject to Sharia law. Drinking alcohol under Sharia law is forbidden. But, it is not that you will not get alcohol at all, you can enjoy alcohol on a private island or any floating bar. But here you will have to pay a very expensive price for alcohol.
Selling, buying, or drinking alcohol on a local island is a crime, always keep it in mind.
4. Pork Dish
If you love to eat pork on your trip then don't go to the Maldives. The Maldives is an Islamic country and eating pork is forbidden in Islam. In the Maldives, pork will be available only in resort islands, but you will have to spend more money on it. It is better not to order pork while traveling to the Maldives.
5. Shopping
Everyone wants to do some shopping on their trip. Because everyone wants to capture some memories of their vacation trip and there's no better option than shopping for it. But the Maldives can disappoint you here too. There's nothing like buying in the Maldives. If you want to go shopping on your trip, then you can buy some art and craft items from the Maldives. But if you want to shop for some popular items in the Maldives, then you will not find anything. It would be good if you focus on relaxation more than shopping in the Maldives.
Most people are searching online for what to buy from where they are going. But as a tourist or traveler, you should also know what not to buy while traveling. Because buying certain types of items can ruin the fun of your trip.
6. Cheap Destination
It is very true that traveling to Asia is the most beautiful as well as cheap. And many people think that the Maldives is also in Asia so it should be also a cheap destination. But, Do not think like this. The Maldives is one of the most beautiful and luxurious destinations in Asia. The Maldives is beautiful as well as expensive. There are many such luxury resorts and hotels in the Maldives whose rent is about $25000. If you want to visit the Maldives on budget even for 3-4 days then your minimum budget should be $1000. And that's probably more than just a week's trip from Switzerland to Italy. That's why never expect the Maldives which is a country in Asia, to it will be cheaper.
7. Fresh or organic food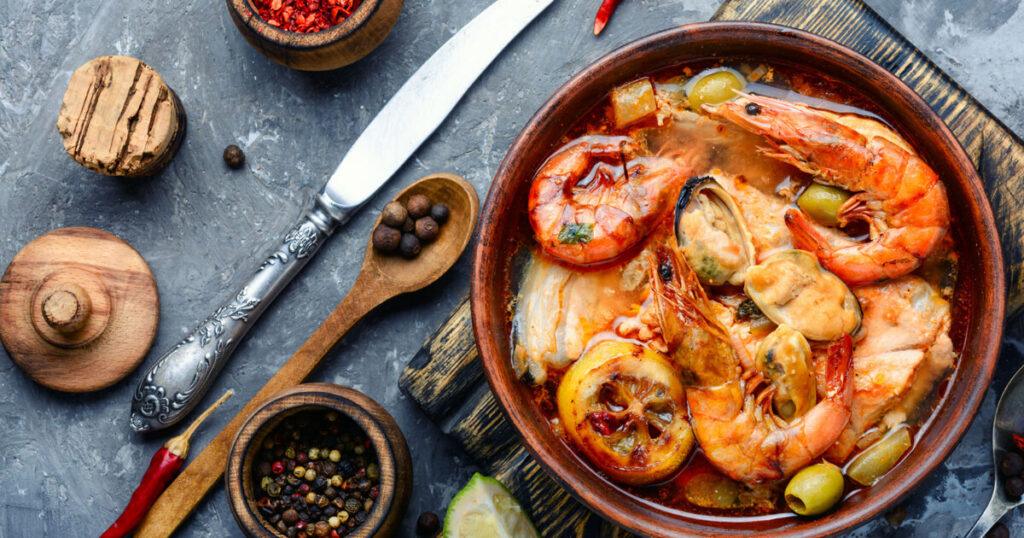 Most seafood lovers believe that if they go to an island or beach, they will get fresh and good seafood like in Greece and Thailand. And it is also very true that if you are roaming on any beach or island, then you will get to eat fresh seafood. But, you should never expect this from the Maldives. Trust me, it is not a lie. Most of the seafood in the Maldives comes from Male (the capital city of the Maldives) and is frozen.
In the Maldives, Chicken, meat, rice, and dairy products come from its neighboring countries India and Sri Lanka. And, then it sends to different islands by ferry. So, do not expect fresh and organic food when you are in the Maldives.
8. WiFi Availability
You can use the WiFi for free at most resorts, hotels, and restaurants around the world. But most of the resorts and hotels in the Maldives will charge you the resort fee for your WiFi and Gym. Most resorts and hotels in the Maldives have WiFi password protected, and if you want to use it, you can ask the management to get the password. But before booking a hotel in the Maldives, it is necessary to make it clear whether wifi is available or not.
WiFi speed is very weak in most of the resorts and hotels so it is better that you use that local sim in Maldives – Ooredoo or Dhiraagu service providers.
9. Public Transportation
Many people like to do road trips or self-drive on their trips. But don't expect this if you are planning for the Maldives. In the Maldives, you will have to use only ferries or seaboats to go from one place to another. This does not mean that you will not get any taxi or bus but taxi or bus routes in the Maldives are very limited.
So if you want to enjoy public transportation on your trip, then the Maldives is not for you.
10. Smoking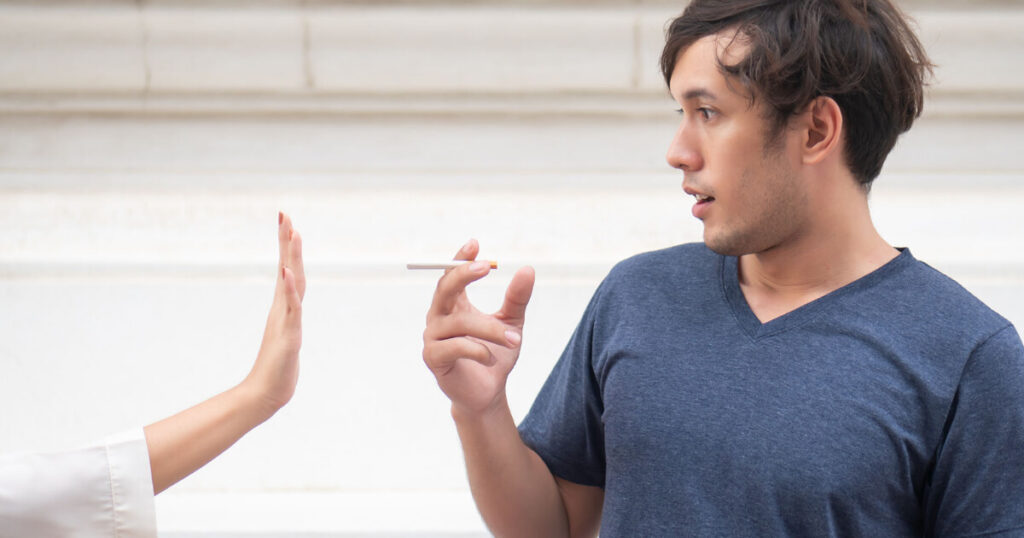 The Maldives is beautiful as well as a country that protects nature. In the Maldives, if you are a smoker, you cannot smoke in any restaurant, tea shop, or in public transport, or public areas. You can't even smoke in your resort or hotel. Most resorts and hotels are smoke-free properties which means you cannot smoke within 2-3 meters of your resort or hotel. If you are a smoker, always ask before booking hotels in the Maldives whether smoking zones are available around their hotels or resorts.
Conclusion
From pristine white-sand beaches and azure lagoons to colorful coral reefs teeming with marine life, the Maldives is a truly idyllic destination. But, these are 10 things you should never expect from this tropical paradise – the Maldives. Because if some things will not meet your expectations in the Maldives, you will be disappointed. Therefore, never expect this kind of thing to do while planning your Maldives trip. Have a nice Maldives trip!
Hey there! I'm Kartik. I am a finance professional and a travel and lifestyle blogger. I am vegetarian, but I love adventuring food. Jeric and I work together to deliver high-quality content for you. Adventure the fun!