Greece is one of the world's most attractive and well-liked tourist destinations. It is a fantastic location for both novice and experienced tourists due to its rich historical history, mythology, ancient architecture, and wonderful weather. Greece is the ideal location for men, women, couples, or families. Especially if you are planning a backpacking and hosteling vacation, as it also happens to be statistically the safest country in Europe. If you are organizing a trip, finding comfortable lodging should be your top priority. To make your greek trip as enjoyable as possible, keep these Travel to Greece – Ultimate Guide recommendations in mind.
Travel to Greece – Ultimate Guide
How to Plan for a Greek Trip?
First of all, Make sure all of your documentation, including your passport and visa, is in order and completed well in advance before proceeding with final reservations. Then Booking your flights is the second and most crucial step in organizing a vacation to any place, not just Greece. The secret to taking full advantage of any trip is to book a return flight that fits your schedule, offers you the best experience, and allows for a smooth transit. Third, Choose dates that are neither too near nor far away. Greece is a popular vacation location in Europe, and visiting during the peak season may strain your finances even more. So, it will be better if you book your flight in advance or pick dates when you can find less crowded where you will roam in Greece.
How to Find an Accommodation in Greece?
The budget to get good accommodation in Greece is completely based on your needs along with the region in which you are searching for a hotel. Greece gives you lots of options for where to live, and with whom you will travel. Whether you are alone, with your partner, friends, or family. But one thing you have to keep in mind is that hotels on any Greek island will be the most expensive. However, if you want to enjoy your Greek trip with luxury, then you can book this type of hotel.
But if your trip is within the budget, then it will be good that you will get a stay in a hostel room. Hostels offer some of the cheapest accommodations for rooms in Greece. These rooms typically offer only the bare necessities and are usually preferred by youth and those who do not mind shared quarters. Even travelers who prefer nicer accommodations might want to book a night or two at a hostel as a way of extending their vacation as funds start to run low.
Greece accommodations offer visitors the chance to stay in individual homes. These rooms to hire, which include villas, studios, and flats, give visitors a more individualized encounter with Greek culture because they allow them to interact with the people. When staying at the same place for a week or longer, lower rates are frequently negotiable. It will be a good idea to find a room to rent between the attractions you wish to visit that can be worthwhile. This will enable you to visit interesting places for day trips without having to travel too far.
Tripkeya Reminder:
To avoid issues with your vacation, reserve Greece hotel rooms online and in advance. The majority of hotels have websites, and villas and other lodging alternatives could have a description online along with contact information. In order to save money, travel agents in your own nation can also organize hotels, flights, car rentals, and tours. The Greek National Tourist Organization issues accommodation licenses and assigns star ratings ranging from 1 to 5. For additional information about lodging choices in Greece, you may also get in touch with them.
What to Pack for a Greek Trip?
So, after booking your flight and accommodation, it's time to start packing for your Greek trip! Do not think too much, Travel to Greece – Ultimate Guide has some useful suggestions on what to pack and what not to pack for your Greek trip.
What to Pack?
First and Foremost, keep in mind that Greece is a Mediterranean nation with nice weather. So It will be better to pack breathable, lightweight clothing that you can layer. Also, don't forget your sunscreen, glasses, and hat!
Second, even though Greece is a modern nation, some regions remain more traditional than others. It is important to dress modestly if you intend to visit any place of religious. It means always covering your shoulders, waist, and knees.
Third, as much as possible, always try to bring carry-on luggage. You can save time and money not only on your Greek trip but also everywhere. Because nowadays most airlines charge for checked bags. If you must check a bag, make sure it is lightweight and compact.
Some General Packing Tips:
Instead of folding your clothing, roll them. This will give you more space in your bags and avoid wrinkles on your clothes.
Take clothes that you can wear in a variety of ways. In more conservative settings, a scarf can be worn as a headscarf or as a cover-up at the beach.
As a space-saving tip, instead of putting your heaviest shoes in your travel bag, wear this type of shoe on the plane.
Pack an additional empty bag in your suitcase to allow space for mementos on the flight home!
What Not to Pack?
It might be difficult to pack for a trip to Greece, especially if you don't know what to anticipate. I have compiled a list of things you ought to leave at home to make your life easier.
Bulky sweaters and coats: avoid wearing them! Greece experiences average wintertime temperatures of about 15°C (59°F).
Trekking shoes: If you don't have any major hiking plans, leave your trekking or hiking shoes at home. You may get many excellent walking shoes in Greece that will work just as well.
Umbrellas: You probably won't need one unless you are going during the rainy season (November to March). Don't forget your sunscreen because the Greek sun is really intense!
Too many outfits: Island ferries have a limited amount of space, so don't overpack! While you are on your Greece trip, you can always do your laundry.
Expensive jewelry: Save the danger and leave the bling at home. No doubt that Greece is a safe destination. But, why you should take risks on your fun-filled Greece trip?
Money Tips for a Greek Trip: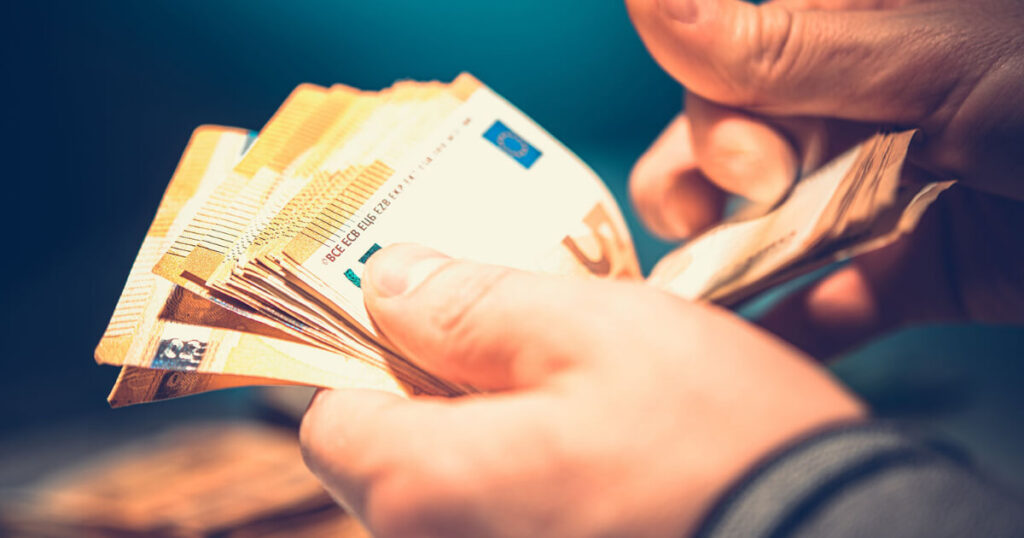 Most travelers consider Greece to be an expensive country. But, it is not so true. How? – Ok, I m going to explain to you in Travel to Greece – Ultimate Guide. Trust me, Greece is a relatively inexpensive destination to visit. But, there are still certain financial considerations you should make before you go. You may exchange your Euros at the greatest rate in Greece because it is the country's official currency. Credit cards are accepted almost everywhere in Greece, and ATMs are readily available. But, Do not use your ATM or Credit cards for smaller purchases. In Greece, it is better to keep some cash on hand.
Currency Tips:
Greece uses the euro as its currency. US dollars are not accepted, though some locations — particularly bigger hotels, eateries, and shops that cater to tourists — might accept them as payment. Having euros on hand is always a smart idea because you will get a better deal when paying in the local currency. Banks, airport exchanges, and some major hotels all offer currency exchange services. Before you swap, make sure to check the rates because they can differ depending on where you are.
Greece is home to many ATMs, which are typically the simplest way to get cash. But, you should be aware that using an ATM that is not connected to your bank may result in a fee; these fees often range from 3 to 5 euros. Additionally, a lot of places accept credit cards, although there can be a 2-3% charge for doing so. Therefore, it is better before you depart, to inquire about the costs your bank charges for international transactions.
ATM Tips:
ATMs (automated teller machines) are widely available in Greece and accept Visa, Mastercard, Cirrus, and Plus. American Express card acceptance machines are also available, however, they are far less prevalent.
It is advisable to learn about fees before you go because using an ATM outside of your nation or bank's network can carry significant fees. If you maintain an account balance greater than a specific threshold, many banks will also provide you the choice of having these ATM costs reimbursed.
Tipping Tips:
Tipping is the most common confusion for every traveler. But you do not need to worry because Travel to Greece – Ultimate Guide gives you the answer.
Tipping is uncommon in Greece and is frequently regarded as rude. Greeks typically don't leave tips unless the service was exceptional or they received extra services that weren't originally offered. Even though, the standard tip is only 10% of the whole price.
A few situations constitute an exception to this rule. At hair and beauty salons, for instance, it is customary to offer a modest tip (of about €1). There is no need to tip maids or porters because hotels often charge a service fee of between €2 and €4 each day. It is normal to round up the fare in a cab to the closest euro or two.
Tipping is not normally expected at pubs and restaurants because service is typically included in the bill—unless the service was truly extraordinary.
Transportation Tips:
One of the first things you will need to consider if you are going to Greece is how you are going to get around. The bus is the most often used mode of transportation in Greece. Buses can take you to the majority of the destinations you need to go to and are reasonably priced. Some cities, like Athens, also have metro systems that you can use.
By Air
Traveling within Greece is made simple by air travel. In addition to several smaller regional airports, the nation has two major airports: Athens International Airport (AIA) and Thessaloniki International Airport (SKG). Greece's busiest airport, AIA, serves more than 20 million people annually. SKG, which welcomes more than 5 million people annually, is the second busiest airport.
Aegean Carriers, Olympic Air, Ryanair, and EasyJet are just a few of the domestic and international airlines that fly to and from Greece. Thessaloniki to Athens flight time is around one hour and fifteen minutes.
By Bus
The Greek bus network is extensive and covers most of the country. Buses are generally comfortable and reasonably priced, making them a popular option for travelers.
In Greece, there are primarily two bus subtypes: intercity and local. Local buses connect smaller towns and villages, whereas intercity buses link major cities. You can buy tickets at the station or directly from the driver for both types of buses.
Buses in Greece are not always on time. So, It's better to plan ahead and leave additional time. You can check bus schedules online as well as at the stations.
In Greece, it's important to keep the following in mind when taking a bus:
Buses often don't run on Sundays
Many routes only operate during the summer months
Buying a ticket in advance is frequently less expensive
You might need to make a reservation if you are traveling on a busy route
By Trains
TrainOSE is the main long-distance railroad system in Greece, with routes branching out from Athens in the north, east, and west. The Athens-Thessaloniki line, also referred to as the Intercity, connects the nation's capital with Greece's second-largest city through Larissa, Volos, and Platy Yialos. Additionally, a branch railway from Larissa to Kalambaka/Meteora operates several trains each day. The Proastiakos suburban service runs north and west of Athens and connects the capital to the airport, Kiato, and the ports of Piraeus and Eleftherios Venizelos.
The main drawback of taking the train in Greece is that the network only covers a tiny portion of the nation; the majority of secondary destinations can only be reached by bus. For instance, none of the islands have rail access (with the exception of Crete). The Athens-Thessaloniki line, in particular, goes mostly along the coast through some magnificent terrain. In contrast, trains are often pleasant (though a touch slow) and offer scenic vistas not always available to bus riders.
In Greece, there are three different categories of train service: intercity, express, and suburban/regional. Prior to your trip, you can reserve seats on Trainose for all classes.
All intercity services within Greece as well as those between Greece and Bulgaria (IC 10), Romania (IC 11), Turkey (IC 12), and Macedonia/FYROM (IC 13) are included in this category.
Express Services: These include all Express services except those marked ST or OSE.
Suburban/Regional Services: These include all ST services within Attica as well as Suburban services between Thessaloniki – Larissa – Kalambaka/Meteora operated by TrainOSE.
Conclusion
I am sure that now you must have understood that traveling to Greece on your budget is not so difficult. Because to visit Greece, it is necessary to know about flight, accommodation, what to pack – what not to pack, transportation and money. And I hope that this article will help you to plan your perfect Greek trip, from packing tips to money tips and from finding the best flight and accommodation to transportation.
If you have also some ultimate guide for travel to Greece, Write your comment or shout me on the Contact page.
Hey there! I'm Kartik. I am a finance professional and a travel and lifestyle blogger. I am vegetarian, but I love adventuring food. Jeric and I work together to deliver high-quality content for you. Adventure the fun!