Exotic beaches, low-cost lodgings, natural beauty, fascinating culture, and well-developed infrastructure are synonymous with what? THAILAND. Thailand has all a tourist destination has to offer, making it a popular and appealing destination for backpackers. It provides excellent value for any backpacker's budget. With rising low-cost flights, low-cost housing, food, spas, and culture, Western backpackers frequently extend their stay in Thailand. If you want to add a little spice to your life, then Thailand is the perfect place to visit. Here is the list of some best places to visit on your Thailand trip.
Best Places to Visit in Thailand
Honestly, It is not easy to find the best places to visit in Thailand. Because Thailand is full of many beautiful places where you can enjoy your vacation with your friends, family, or loved ones. Thailand provides you with everything you want for your trip. Whether it is beautiful beaches, islands, stunning nature views, or amazing city views. Trust me, Thailand is the perfect place to let loose and have some fun. Actually, there are so many places to visit, but I choose below the 8 best places you should visit for your Thailand vacation.
Bangkok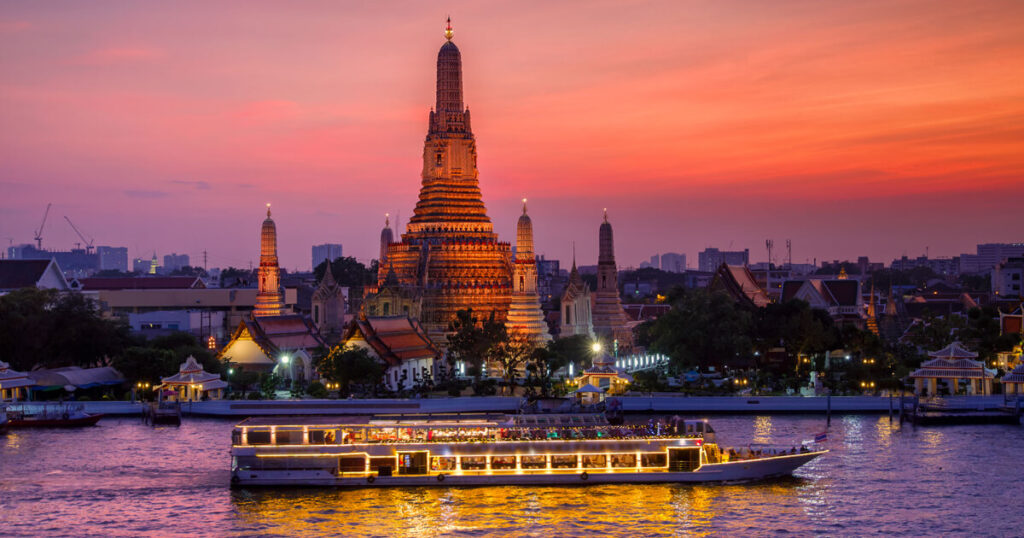 And, I m going to start with Bangkok. Because Bangkok is Thailand's capital and one of the country's most popular tourist destinations. The city is alive with activity, and there is always something new to see and do. Bangkok offers everything, from temples and museums to markets and nightlife. Some of the top sites to see in Bangkok are as follows:
The Grand Palace
A must-see in Bangkok is the Grand Palace. It was the Thai king's previous residence and is now a museum.
Wat Pho
Wat Pho is a temple complex that houses the famed reclining Buddha statue.
Chatuchak Weekend Market
This is a massive market! Almost anything is available here, from clothing to food to art.
Khao San Road
Khao San Road is a bustling boulevard lined with bars, clubs, and restaurants. Therefore, it is a fantastic venue to spend a night out.
When contemplating Bangkok, Thailand (previously known as Siam) as a holiday destination, keep in mind that you will be visiting one of the world's most densely inhabited areas. This city of almost 12 million inhabitants has been a center of trade since the 15th century. The Thai name Krung Thep Maha Nakhon, or simply Krung Thep, translates to "city of angels" in English. This name is popular in several languages, including its Spanish equivalent, Los Angeles, United States. Bangkok is not only Thailand's political, social, and economic center. But it is also one of the main cities in the Southeast Asian region.
Chiang Mai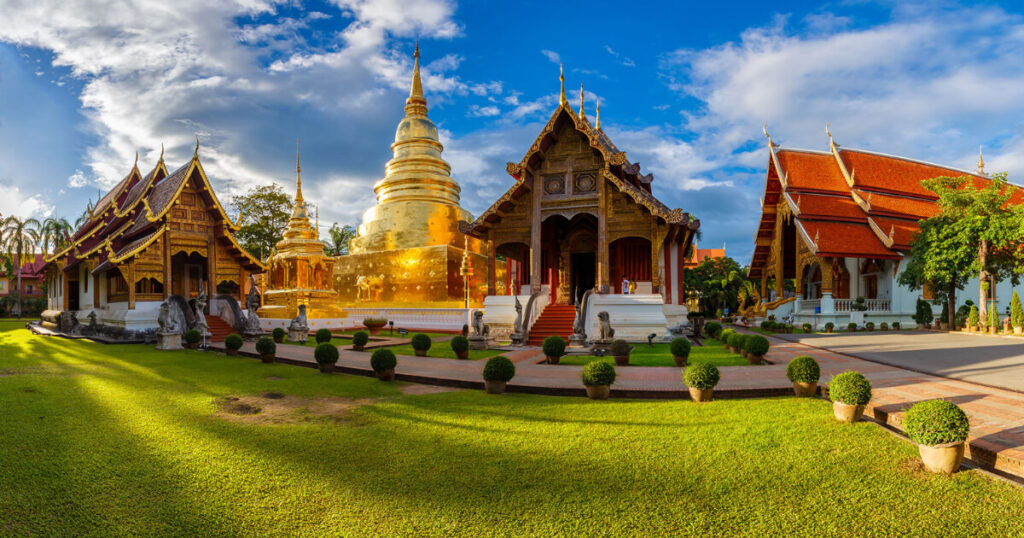 Chiang Mai is the largest city in Thailand's northern region. It is regarded as Thailand's most culturally significant location. Chiang has evolved into a more sophisticated city in recent years. It features a large number of tourist attractions that draw thousands of visitors each year. The city is significant since it houses the majority of the country's history. Temples, museums, and other cultural attractions abound in the city. Chiang Mai is also an excellent destination to buy Thai handicrafts and textiles. The following are the top most visited attractions in Chiang Mai, Thailand:
Chiang Dao Elephant Camp
On the banks of the Ping River, about 73 miles north of Chiang Mai. The camp is very well for offering elephant rides and extraordinary displays of strength and skill by the elephant. Almost all tourists who visit Thailand make time to visit here. Thailand is popular for its elephants, which may be found at Chiang Dao camp. This is a perfect place if you are going to travel with your kids or family.
Mae Sa Valley
located approximately 30 minutes drive from Chiang Mai The stunning multi-tiered Mae Sa waterfall, as well as an orchid farm, monkey and snake farms, and other botanical gardens can be found here. This is a beautiful site to experience the exuberant beauty of the genuine Chiang Mai, where nature's riches are regarded as the city's pride.
Ping River Valley
Located in the eastern part of Chiang Mai and will take around 30 minutes to get there. The valley offers a beautiful mountain vista as well as various tourist attractions. The beauty of San Kamphaeng hot springs, the outstanding Mae On cave, and the picturesque mountain hamlet of Mae Kampong may also be seen by visitors. This location is also popular with those who enjoy mountain climbing and nature walks.
Doi Suthep
a magnificent mountain near the city's western outskirts Visitors can visit via songtaew cab or rent a bike for the 15-kilometer ride to the summit. Thais flock to the top of the mountain to see the highly hallowed temple. It boasts a stunning view of the beautiful environment. On top of the mountain, there are also the Phuping Palace gardens and Hmong hamlet. Doi Pui forest, which hides behind it, is also open to visitors. This is one of Thailand's most prominent tourist attractions.
Though there are other more interesting locations to see in Chiang Mai, these are the most popular places for visitors to get a complete image of Chiang Mai's beauty.
Phuket
Phuket, originally known as "Tha-Laang," is one of Thailand's southernmost provinces. It is Thailand's largest island and surprisingly is nearly the size of Singapore. It covers an area of about 570 square kilometers. Phuket consists of one big island and 39 smaller islands. The island is actually mountainous, with a mountain range in the island's west. Phuket is surrounded by several gorgeous and attractive sites that draw thousands of tourists from all over the world. The following are some of Phuket Thailand's most popular tourist destinations:
Big Buddha: A huge white marble statue of Buddha that can be seen from miles around, located on top of a hill on the northeast coast of the island.
Wat Chalong: One of the most important temples in southern Thailand, located just outside Phuket Town.
Phi Phi Islands: A group of small islands located off the east coast of Phuket, famous for their striking cliffs, clear waters, and pristine beaches. This island is also popular for photography.
Promthep Cape: The southernmost point of Phuket Island, with stunning views out over the Andaman Sea.
Krabi
Krabi is a popular gateway to the Andaman Sea's many islands. But there is plenty to see and do on the mainland as well. This beautiful place has something for everyone, from jungle-covered mountains to isolated beaches. Here are some best places to visit in Krabi, Thailand:
Mu KO Lanta National Park
It is located in Krabi's southern section, of Thailand. It is made up of multiple islands, the two largest of which are Ko Lanta Noi and Ko Lanta Yai. Both islands are habitable, with Ko Lanta Yai serving as the principal tourist destination. The park was founded in 1990. The magnificence of the area's flora and animals will attract you. The diversity of birds, animals, and woods is the main draw for travelers.
Ao Nang
It is the geographic center of the Krabi coastline province. It is a fully commercial area with pubs, stores, restaurants, and so on. Several more beaches on the mainland are accessible with long tail boats from Ao Nang. There are numerous scuba diving centers in Ao Nang that offer dive courses ranging from beginner to instructor level. Other exciting activities in Ao Nang include rock climbing, boat cruises, and mini safaris.
Railay Beach
Railay Beach is the next most popular tourist destination in Krabi. It is more peaceful than Ao Nang and is ideal for adventure sports such as rock climbing. Though Railay boasts plenty of hotels ranging from luxury to mid-range, economical lodging for the backpacker crowd is conspicuously lacking.
Pattaya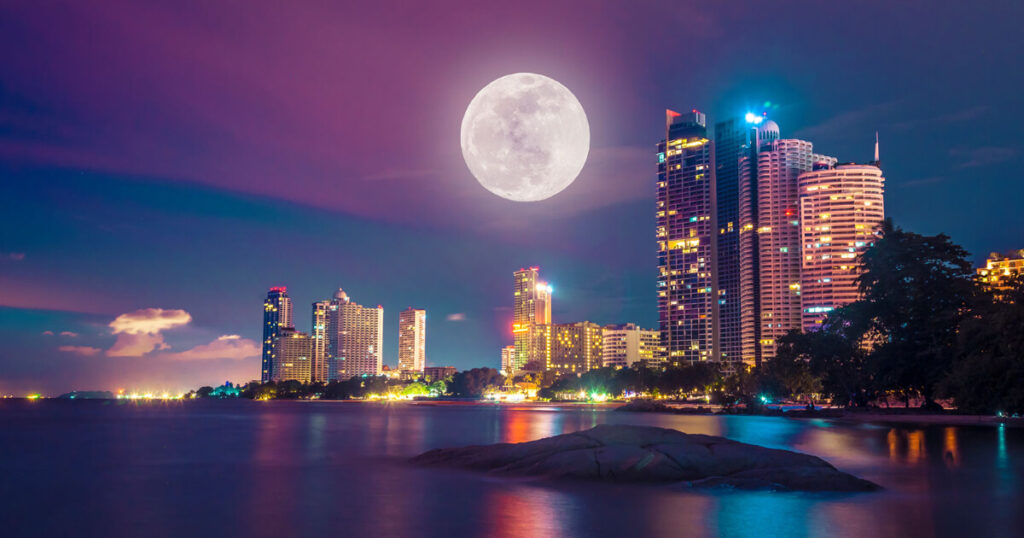 Pattaya is a world-famous beach resort city in Thailand. It is located on the east coast of the Gulf of Thailand, about 100 kilometers southeast of Bangkok. Pattaya is a tourist mecca and has something for everyone, including miles of sandy beaches, numerous tourist attractions, a vibrant nightlife scene, and many restaurants and hotels to suit all budgets.
Hua Hin
Hua Hin is a lovely beach town in Thailand with a laid-back vibe, magnificent beaches, and enough things to keep you busy. The town has a long history that dates back to the 1920s when it was created as a royal beach getaway. Hua Hin has become a famous tourist destination for both Thai and international visitors.
If you want to relax on the beach, enjoy the busy nightlife, or explore the town's many temples and marketplaces, Hua Hin has lots to offer. With so much to see and do, it is no surprise that Hua Hin is one of Thailand's most popular tourist destinations.
The city's train station is a beautiful sight with its classic architecture. The king's estate is also open to tourists and a must-see for anybody visiting.
Elephant performances and jungle rides are things that almost every place in Thailand offers, and this place is no exception. At the Kao Thakiap viewpoint, you can see Hua Hin beach, and the temple, and walk among the wild monkeys that live there; However, be cautious that they will steal anything they can.
Khao Lak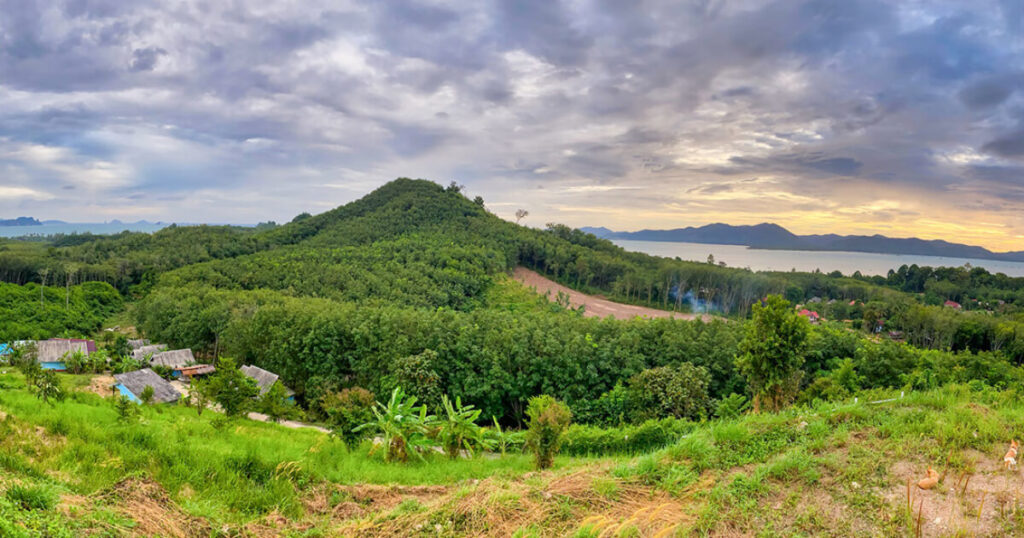 Khao Lak is a quiet town located on the west coast of Thailand. It is situated in the province of Phang Nga, which is very famous for its many limestone cliffs and islands. Khao Lak is home to some of the best beaches in Thailand, as well as many beautiful national parks. If you are looking for a relaxing holiday destination, Khao Lak is the perfect place for you.
Khao Lak is a fantastic choice for individuals who wish to enjoy a beach vacation, and also without the high rates, crowds, or sleazy areas of Phuket or Koh Samui. It has a number of beautiful beaches, most of which are lonely. Nang Tong and Bang Niang are the only two beaches that get busy. Along the beach in Nang Tong, there are sun loungers, restaurants, and resorts. A beautiful view of the area may also be had from a viewpoint right behind the beach.
Ko Samui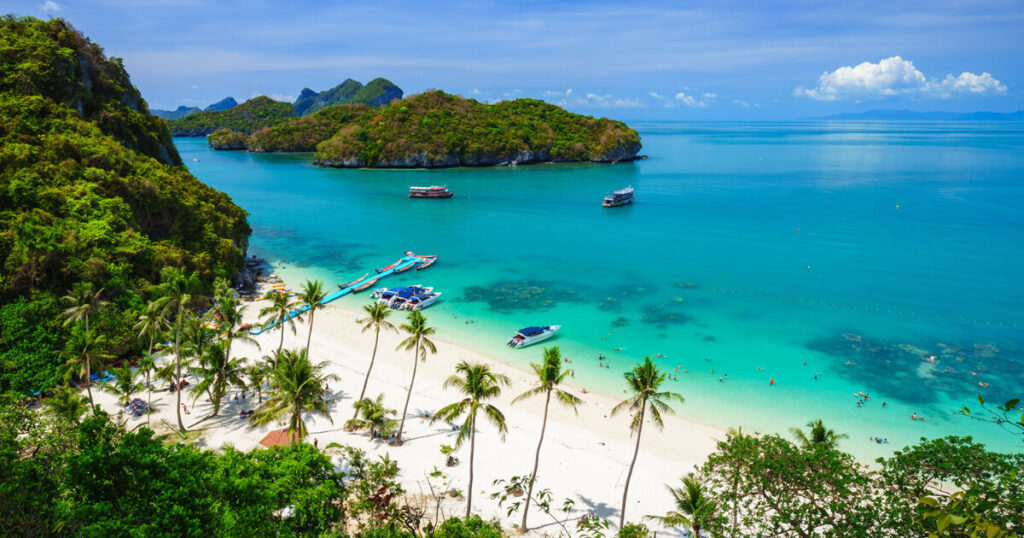 Ko Samui is one of Thailand's most famous tourist attractions. The island is well-known for its sandy beaches, crystal-clear water, and lush tropical vegetation. Swimming, sunbathing, snorkeling, and scuba diving are among the activities available to visitors on the island. There are also several tourist-friendly restaurants and cafes, as well as a variety of housing alternatives to suit all budgets.
This island, located 80 kilometers off the coast of Surat Thani, is Thailand's third largest island after Phuket and Koh Chang. It can only be accessible by ferry or plane. A flight from Bangkok or Singapore will get you to the island in just 10 minutes. If you prefer the water, a two-hour ferry ride from Tha Thong will take you to the paradise island, where swaying palm trees will welcome you.
Conclusion
It is very important for any journey that you can enjoy everything in it. And I guarantee Thailand will never disappoint you. Because, Thailand is a place where you can have fun alone or with kids, with family, with friends, or with your loved ones. Thailand is world-famous for its islands, beaches, and food. Overall, Thailand is a paradise for travelers and tourists. But when it comes to beautiful places, trust me every corner of Thailand is full of beauty. Out of them, we have selected some of such best places to visit in Thailand where you can enjoy the real joy of Thailand and make your trip even more fun. Have a great Thailand trip!
Hey there! I'm Kartik. I am a finance professional and a travel and lifestyle blogger. I am vegetarian, but I love adventuring food. Jeric and I work together to deliver high-quality content for you. Adventure the fun!