All we want is to have an enjoyable trip. We hate when a trip goes wrong. So, here are now the ultimate great tips and ways how to enjoy your travel vacation.
Some vacations ended badly. This is because they are not being managed very well. Moreover, sometimes we end up feeling even more exhausted during the holiday. Well, it doesn't have to be that way. Be positive! Hence, here are now the tips on how to fully enjoy your next trip.
If you are planning to go on a trip soon, you may want to start thinking about how to indulge yourself with enjoyment. So, grab a pen and paper and list bring and apply these amazing tips with you on your trip.
Ways to Enjoy your Travel Vacation
Vacation should be fun. Each one of us has our own way to do holidays and vacations. Bu then, sometimes vacation goes wrong if we don't handle them properly. So, here are the ways to enjoy your next travel vacation. You will surely enjoy your holiday with your friends, relatives, family, and your loved ones after reading this article.
1. Plan the Trip Very Well
Firstly, our great way to enjoy your travel vacation is to plan your next adventure accordingly. Everything starts with a concrete plan. Grab a pen and paper and start writing the things in your mind. Of course, in planning make sure that everything is feasible and attainable. Make sure that your goals are achievable and not just dreamable. Never ever plan a very impossible and not attainable situation. For example, don't plan to go to Canada tomorrow if you need a visa. It doesn't make sense.
In planning, consider the activities you would like to be doing during your journey. Make sure that you have enough time in between those activities. When you plan, start from the different requirements for your travel and your needs up to the day you'll return from your trip. Planning seems easy. But, I am telling you now, it isn't. Planning needs time. If you want to fully enjoy your trip, spend time planning.
2. Don't Overcrowd Your Itinerary
Firstly, your trip can be great if you make a good itinerary. This is the first page of traveling- planning the whole trip. Before moving and grabbing your luggage, make sure that you have planned and organized your trip very well. Your itinerary should be clear- from the day you step out of your house door to the moment you unpack your bags.
I know that you want to do a lot of things during your trip. However, the question here is, do you have enough time? If you are going for heavy activities, like mountain climbing, kayaking, trekking, ziplining, and scuba diving, make sure that you select a maximum of 2 activities only in a day. Heavy activities mean they require enough time and heavy physical movements. You are not a robot. You cant do all the activities I have mentioned in just one day.
Now, if you really want to fully enjoy your trip, don't overcrowd your itinerary. You need to enjoy your holiday. If you want, you can combine one big activity and a small one. You can go mountain climbing in the morning and have a spa treatment in the afternoon.
3. Select your Dream Destination
Okay, as part of your itinerary planning, make sure you select a good place to travel. Don't just settle for what is available. You don't want to end up getting disappointed, right?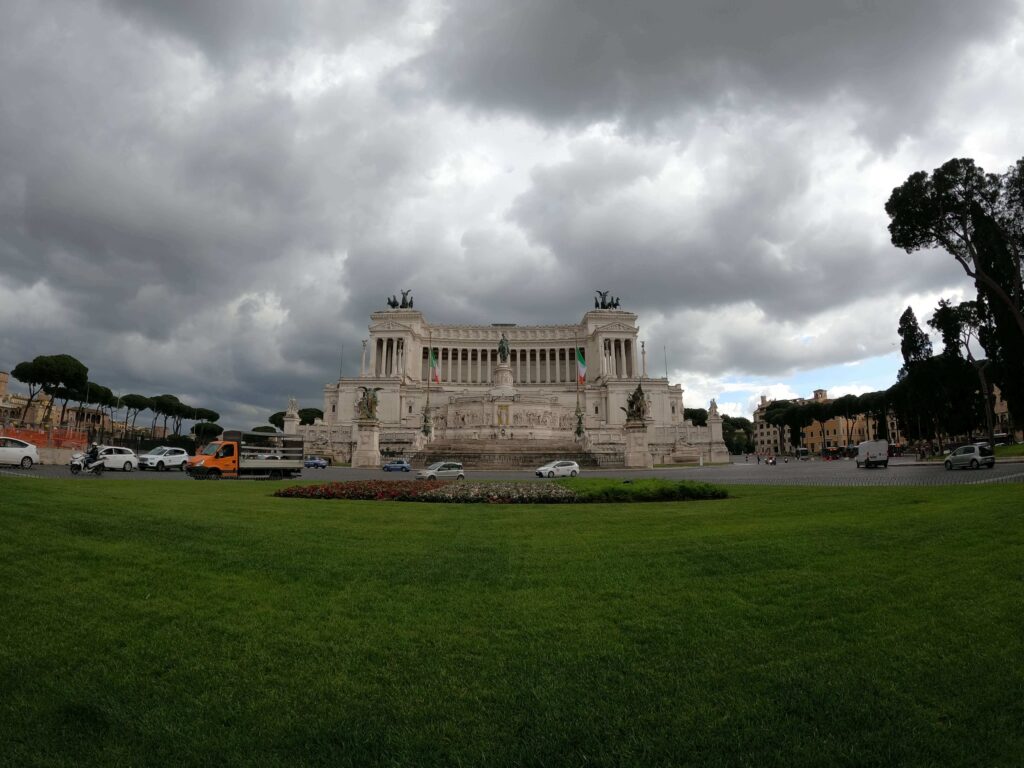 When you are selecting a place to go, choose the place you have been waiting to see. There is no need to go to a place you have already been a hundred times. Think something new. Otherwise, you will only be bored during your trip. Imagine, going to a place you have been to several times. You have memorized the style, the atmosphere, and maybe even the people at the place. Bring yourself to a new destination and have fun!
4. Be With the Right Company
One of the biggest factors of your happiness during the trip depends on who are you going with. Yes, be with the right people. I can't imagine going on a trip with the person I hate the most. Fortunately, I hate no one.
If you are planning to go on a trip with someone, make sure that you get along with him or her. We don't like to see flying beer bottles in a club. Be with the right person. You are going on a holiday to relax and be calm. The person you are bringing may affect your mood during your trip. Moreover, they contribute to your total happiness as they are your responsibility. Go with a person who likes what you like.
5. Only Eat What you Can
Surely, eat only what you can. I know you like food, so do I. But remember that you are away from your home. It is not the time to indulge in eating. Unless you are participating in a mukbang activity. You can't get sick while traveling. If you really want to enjoy your vacation, there is no need to eat too much that your stomach can't carry. Being full is okay but not overflowing. People sometimes travel to Italy to experience the food not to go to the Italian hospital. Imagine laying in a hospital bed instead of the sunbed. Me, I can't imagine myself!
6. Take First Aide Medicines
You don't want to end up going to a hospital or not finishing your trip. Take some emergency medicines with you. Bring stomach and headache relievers. Wherever you go, those are essentials. In case you get sick in the middle of a trip, you have your emergency medicine take good care of you.
There is no need to bring the whole box of medicines. Just bring what you need and might need. If you have an allergy or any sickness, bring your medicines with you. Your medicines should be placed in a small piìuch and ready to be picked.
7. Keep Out of your Smartphones
Imagine again, two couples eating next to you in a restaurant and both of them are not talking and just concentrating on each other's phones. That is not the outing or date I am wishing for myself.
Put away your phone. If you can't, at least you limit your time watching your screen. If you are traveling with your friends, family, or other groups, enjoy the trip with them. Don't isolate yourself and watch the phone all day long. I know you are excited to share the "pic of the day". However, always remember that your fans can wait for your post. Put away your smartphones.
If you really want to enjoy the company and the trip, avoid looking into your smartphone every single second. Stalk your crush later. Enjoy the moment with your family instead of your no-emotion gadget.
I am not saying that you should never use your phones during your vacation. However, just try to minimize the usage. Take some photos, but there is no need to take 100 photos of the same angle and view. Document the moment, but savor the company. Certainly, taking thousand or millions of photos during your vacation so that in the near future you can reminisce about history is a good way to miss out on the fun of the present.
8. Mingle with the Other Travelers
Here, I am not only referring to your company. I am not only referring to your friends, family, or people you are with during the trip. I am sure there are also some other travelers apart from you. It is time to know their stories.
Hearing other travelers' stories give us lessons and tips in life. While sitting in a bar with a bunch of travelers, why don't you talk with them and hear about their travel adventures too? For sure they have plenty of things to share. You never know, you will get some hints for your next trip.
9. Stop Worrying About Work
You are on holiday. Don't abuse yourself. You don't have to marry your work. Stop working and have fun. Put away your phone. Don't let your vacation be ruined because of work. Enjoy your time with your friends, family, and loved ones. If it is not an emergency, I think your emails can work.
Moreover, it is not fair to work while looking at your family enjoying the beach. It is not fair for you and it is not fair for them too.
Conclusion
All we want is to be happy. To make our trip a success. To achieve that, follow the above great ways to enjoy your travel vacation. These tips are very simple. However, many of you tend to forget that they are very important for you and you're loved once.
Discover more:
Ways to find a cheaper flight
Traveling during pandemic
Reasons to travel the world
---
I am a hospitality professional and a travel blogger. Seeing the whole world is my dream. I love traveling and sharing my adventures. For me, traveling doesn't have to be expensive. You just need a little penny and yourself. That's it! Happy traveling!