In the United Arab Emirates, the city of Dubai is popular for its upscale shopping, cutting-edge architecture, and vibrant nightlife. It is regarded as the area's tourism center. In Dubai, you will find everything you might want, from stunning malls to deserts. And tourists from all over the world travel to Dubai to experience its delights. Consider your budget carefully if you are planning a trip to Dubai. We will give you some advice in this article on how to save money on your trip to Dubai. So, follow these budget tips for your budget-friendly Dubai trip.
Is Dubai an Expensive Destination?
What you want to do in Dubai and your budget will both have a big impact on the answer to this question. Dubai can be rather pricey if you intend on staying in luxurious hotels, eating at luxury restaurants, and shopping extensively. While in Dubai, there are ways to cut costs. Here is some useful advice for this question.
Look for inexpensive lodging choices. The lodging costs at many hotels and flats are very affordable. You can use the internet to searching the best and most affordable accommodation.
Seek out package offers that include attractions and activities.
Make use of Dubai's numerous free attractions, including its beaches, parks, and museums.
Stop at less expensive eateries and food stands. In Dubai, there is no shortage of mouthwatering and reasonably-priced cuisine alternatives.
Don't purchase trinkets from tourist traps. Local markets offer better bargains.
How to Plan Dubai Trip?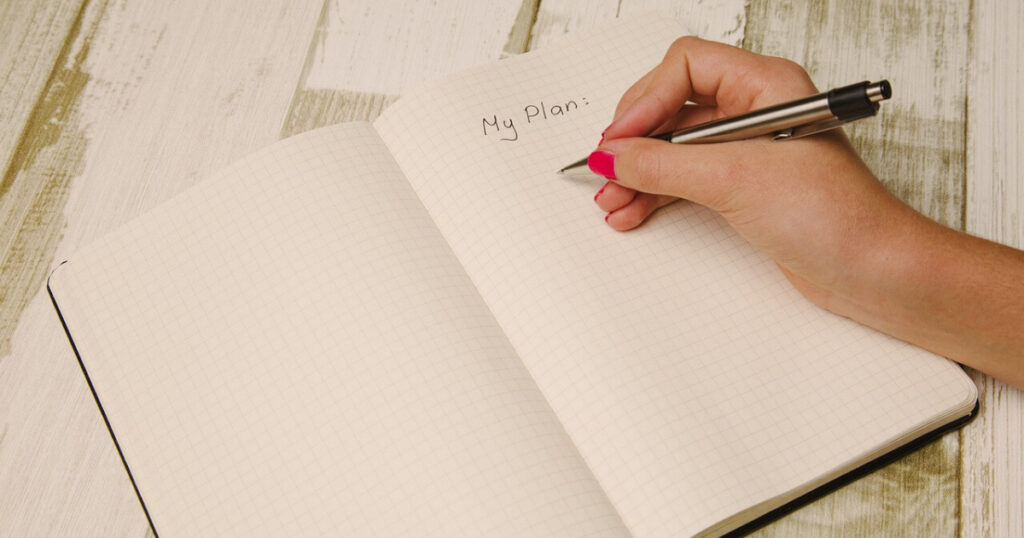 There are a few important considerations to make while creating your travel budget. First, keep in mind how costly Dubai is. You should budget a significant amount of money for your lodging, meals, and activities. Second, make an effort to plan your trip for the off-season. Many tourists steer clear of visiting Dubai in the summer because of the city's oppressively hot heat. You can save money on your airline and lodging by traveling outside of peak travel times. Last but not least, make sure you participate in all the free activities Dubai has to offer. You may visit many fantastic parks and museums without paying any money. By following these tips, You can considerably reduce the cost of your trip to Dubai.
When to Go?
Between November through March, when the temperature is colder and more comfortable, is typically the ideal time to visit Dubai. Remember that this is also the city's busiest time of year, so expect increased costs for lodging and travel. Consider traveling in the off-peak months of September to October or April to May if you are looking to save money. Although there won't be as many people there, prices will be reduced and you will still have lovely weather.
How to Reach?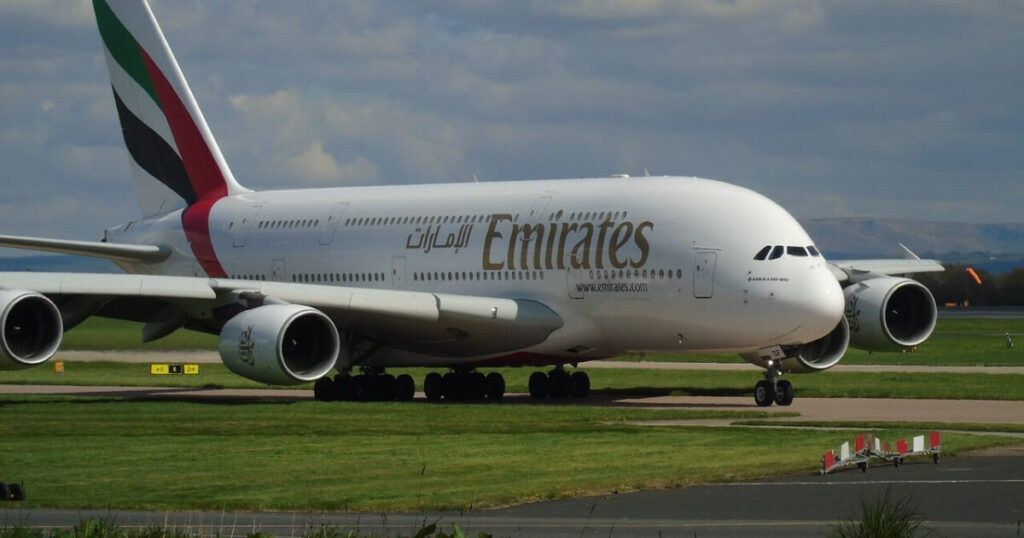 The best way to reach Dubai is by air at Dubai International Airport (DXB). From the US, there are non-stop flights on Emirates, Etihad, and Qatar. If you're coming from Europe, fly direct with Emirates, British Airways, or Lufthansa, or fly one-stop with a carrier like Air France or KLM.
Once you are in Dubai, getting around is quite easy and there are many transportation options. The metro is cheap and efficient but only runs in certain areas. If you are staying in one of the newer areas like Dubai Marina or Jumeirah Beach Residence (JBR), you can easily walk everywhere. Otherwise, you will have the option to take a taxi or any private cab. There are 3 types of taxis available in Dubai: 1. Dubai official taxis, It is managed by the Dubai corporation, 2. Uber Service, transport company, and 3. Careem is a Dubai-based transport service. Careem has been purchased by Uber in 2019.
Here I also want to clear you that Uber has the advantage of having a flat charge, so if you are traveling a long distance and there is traffic, it may also be less expensive. For shorter distances, Careem is typically less expensive than Uber, and vice versa for longer distances.
Where to Stay?
There is no shortage of amazing places to stay in Dubai, but that doesn't mean they are all within your budget. If you want to save on accommodation, consider staying in one of the many affordable hotels in Dubai. You can also find great deals on vacation rentals and apartments if you book in advance.
If you are looking for more of a luxury experience, there are plenty of five-star hotels and resorts to choose from. Just be prepared to pay a bit more for your accommodations.
Budget-friendly accommodation tips for a Dubai trip: You have also some options to stay in the cheapest area in comparison to other areas in Dubai if you want to save more money on your stay. You can stay in Bur Dubai, Bur Juman, Deira, or Dubai Marina. You can also find the best and cheapest hotels in these areas.
Transportation in Dubai
There are a few different ways to get around Dubai, but the most convenient and affordable option is the Dubai Metro. A single-ride ticket on the Metro costs about AED8 (US$2.20), and you can purchase a day pass for AED50 (US$13.60). If you plan to use the Metro regularly during your stay, it might be worth investing in a Nol Card, which is Dubai's version of a transit pass. You can load money onto the card and use it to pay for rides on the Metro, bus, or tram.
Another affordable option for getting around Dubai is the bus. A single-ride ticket on a public bus costs about AED2 (US$0.55), and you can purchase a day pass for AED22 (US$6). If you are staying in Dubai for a longer period of time, you might want to consider investing in a monthly bus pass, which costs about AED200 (US$54).
Taxis are also widely available in Dubai, and they are typically quite affordable. However, during peak hours (7:00 am – 9:00 am and 4:00 pm – 6:00 pm) taxis can be more expensive due to demand. If you take a taxi during these times, expect to pay about AED25 (US$6.80) for a 10-minute ride.
Food and Drink in Dubai
While food is not cheap in Dubai, you can find some great deals if you know where to look.
If you are on a budget, stick to local eateries rather than restaurants in hotels, which are often quite pricey. You will find plenty of good quality, affordable food at places like Iranian and South Indian restaurants.
When it comes to drinking, alcohol is quite expensive in Dubai so if you are trying to save money, it's best to avoid bars and nightclubs. However, there are some happy hours where you can get discounts on drinks.
If you want to save money on food and drink while you are in Dubai, here are some tips:
Eat at local restaurants rather than hotels.
Search for drink specials at happy hour.
Avoid bars and nightclubs.
Budget-friendly food tips for a Dubai trip: in Dubai, there are so many street food options also available where you can enjoy your food within AED 15.
Money Saving Tips
Get a Dubai visa in advance: A visa on arrival costs around AED 250, while an online visa is only AED 100.
Look for package deals: Booking your flights and accommodation together can save you a lot of money.
Visit during the shoulder season: Prices are significantly cheaper outside of the peak season.
Stay in a shared apartment: Renting an apartment with friends or fellow travelers is much cheaper than getting your own hotel room.
Use public transport: Dubai's public transport system is extremely efficient and affordable.
Take advantage of free attractions: There are many free things to do in Dubai, from visiting museums to exploring the city's parks.
Eat like a local: Eating at local restaurants is much cheaper than dining in hotels or at luxury restaurants.
Shop at markets: You can find great deals on clothing, souvenirs, and other items at Dubai's many markets.
Bargain for taxi rides: Taxi fares are fixed, but you can try bargaining for a lower rate if you are taking a long journey.
What about Activities on Your Dubai Trip?
What activities are included in the price of your trip?
Most tour and cruise operators include some activities at the price of your trips, such as sightseeing tours, entrance fees to attractions, and basic activities like snorkeling or swimming.
What activities are not included in the price of your trip?
Activities that are not included in the price of your trip are usually optional excursions or upgrade activities. For example, you may have to pay extra for a guided tour of a museum, a Jeep safari tour, or a dolphin encounter. Most tour and cruise operators will offer these activities at an additional cost. You can usually find out more about these activities from your travel agent or the tour or cruise operator.
Conclusion
Use these budget tips for your Dubai trip to help you save money while still having a great time. You don't have to spend a lot of money to have a good time in Dubai. With a little planning, you can find plenty of free or inexpensive things to do. And, if you use these budgeting tips, you can save even more money.
Enjoy your Dubai trip without spending too many bucks.
Read Also: https://tripkeya.com/things-not-do-in-dubai-uae/
Hey there! I'm Kartik. I am a finance professional and a travel and lifestyle blogger. I am vegetarian, but I love adventuring food. Jeric and I work together to deliver high-quality content for you. Adventure the fun!