Italy is not only the best place to visit, But it is also a paradise for food lovers. Because Italian street food is a unique and delicious approach to exploring the nation's culture and cuisine. They are fantastic for visitors on a budget because they are not only highly tasty and diverse but also incredibly affordable. Additionally, you may engage yourself in the local culture while exploring the many flavors and ingredients utilized in the regional specialties by dining on street food. So, if you are searching for a cheap way to experience authentic Italian cuisine, street food is absolutely worth a try! And if you are thinking about which are the best street foods in Italy, I am here to reply. Here I have compiled a list of 15 of the best street foods you must try when you are in Italy.
Best Street Foods You Must Try in Italy
Italian street food is distinct and tasty. Italian recipes are delicious and nutritious because they frequently feature local, fresh ingredients. Additionally, they are ideal for grabbing a snack on the run due to their portability. Italian street food is a terrific choice if you are searching for a quick meal, a snack to share with friends, or simply something to sate your appetite. So, here are 15 of the best street foods you should not miss in Italy.
Suppli
When visiting Italy, you should surely taste suppli, a delightful typical Italian snack. It is made of deep-fried rice balls stuffed with tomato sauce and mozzarella cheese. It is a fantastic choice for a quick and tasty snack on the road. Additionally, Suppli is available practically everywhere in Italy, including street carts, cafes, and restaurants. Suppli is the ideal option if you are searching for something delicious, practical, and truly Italian!
Piadina
Piadina is a delectable classic Italian flatbread. You should absolutely try it if you are in Italy! It is made from basic components like wheat flour, lard, salt, and water and typically contains delectable additions like ham, cheese, veggies, and other meats. You will not find a Piadina anyplace else in the world because of its distinctive flavor and texture. Additionally, it is a wonderful way to sample real Italian food. So be sure to taste Piadina if you go to Italy!
Arancini
When visiting Italy, you must definitely try the delicious and classic Arancini! They are rice balls that have different ingredients inside, including cheese, meats, or veggies, and then fries it. Arancini are a delicacy in Italy that you must taste because of its crunchy exterior and mouthwatering interiors. Additionally, they frequently come with a side of marinara sauce, which enhances their flavor!
Porchetta
If you love to eat pork, Trust me Porchetta will never disappoint you. An entire pig belly typically uses to make porchetta, which then slowly roasts until the outside is crispy and the inside is moist and tender. The country is famous for its mouthwatering roast pig meal. Normally Porchetta serves on bread. But somewhere in Italy, it also serves tomatoes, pickles, salads, and sauce with this dish. It is available everywhere in Italy, including markets, street carts, and dining establishments. So, when you are in Italy and want to eat pork, you must try Porchetta.
Panzerotti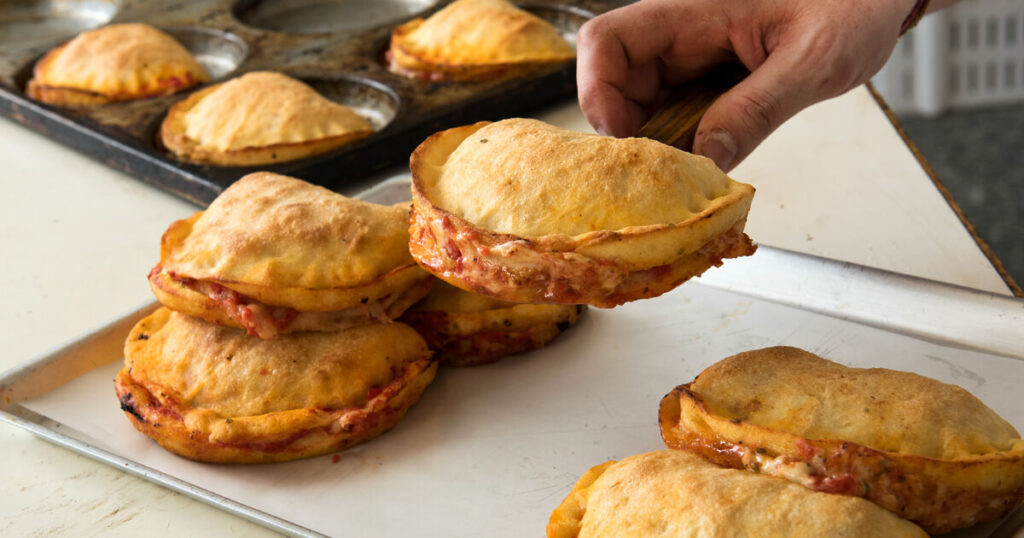 Traditional Italian food known as panzerotti is frequently prepared with a dough like pizza dough. The dough is stuffed with cheese and other ingredients including tomato, mozzarella, mushrooms, and ham, and then deep-fried. It is a common street meal in Italy that typically serves as a snack or an appetizer. The Panzerotti di Bologna is unquestionably among the best street Panzerotti in all of Italy.
Focaccia
A delicious Italian bread known as focaccia is produced using an old recipe. High-quality flour, extra virgin olive oil, salt, and water are used to make it. It is frequently topped with herbs, spices, and/or vegetables and is normally made in a flat, circular shape. Although focaccia is often consumed as a snack or an appetizer, it also goes well with a main entrée. It is a tasty and versatile recipe that will satisfy any Italian appetite!
Panini
Panini is an Italian sandwich. But do not think it is like a normal sandwich. Yes, it is very true. Because Italian Panini is one of the most famous sandwiches not only in Italy but also in the world. Italian bread, cheese, and cured meats like prosciutto or salami typically use to make paninis. Both hot and cold Panini is available in cafes, restaurants, and street vendors around Italy. Panini is also available in many shapes in Italy like square, round, and heart shapes also. So, when you are in Italy, try this Italian sandwich.
Fried Calamari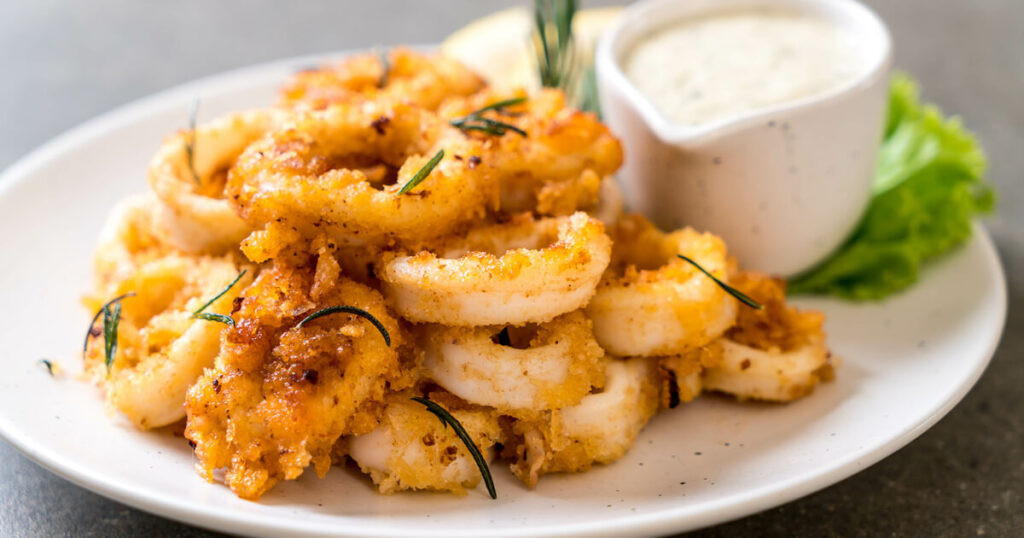 Fried Calamari is a common Italian dish. It is made from squid that has been chopped into rings, lightly coated with flour or cornmeal, and deep-fried until golden and crispy. A lemon slice and a side of marinara sauce are typically included with it. It is a delectable, crispy starter that will win over any crowd! Most people believe that calamari is a dish made from octopuses. But it is not true. The fact is Calamari is one type of squid. If you like seafood, you should try fried calamari in Italy.
Sfogliatelle
A type of Italian pastry known as sfogliatelle is made up of thin layers of dough that are filled with a sweet ricotta cheese mixture. Although frequently served as dessert. But, it also works well as a snack and you can also enjoy it either hot or cold. Its name comes from the Italian word for "leaf" since the pastry is formed up of thin layers that resemble leaves.
Calzone
A delectable Italian delicacy called a calzone is created by filling pizza dough with cheese, meats, and/or veggies, folding it in half, and baking it. The calzone, which has its origins in Naples, Italy, has gained popularity in many nations. The Italian calzone is typically a savory dish, although there are also sweet versions with a variety of fillings. Enjoy this Italian classic and savor the deliciousness of the calzone!
Pizza al Taglio
Italian pizza known as pizza al Taglio is often cut into rectangular slices. It is typically created with a crust that is thicker than that of a regular circular pizza and is topped with a variety of toppings, such as tomatoes, olives, onions, cheese, and herbs. Pizza al Taglio often serves as a snack or appetizer and sometimes even uses as a sandwich bread alternative. It is a great way to experience Italian pizza in a unique and delicious way! Pizza al Taglio is one of the best street foods in Italy.
Cannoli
One of the most famous Italian street food is the cannoli, which you must have if you are ever in Italy. You can find cannoli all over the world, only the genuine Italian cannoli found in Italy can compare. They often feature a sweet, creamy ricotta cheese filling inside of a crunchy, fried outer shell. The ricotta cheese filling frequently includes chocolate chips, candied fruit, and maybe even a faint cinnamon flavor. Don't forget to try one of these delectable desserts if you visit Italy!
Farinata Di Ceci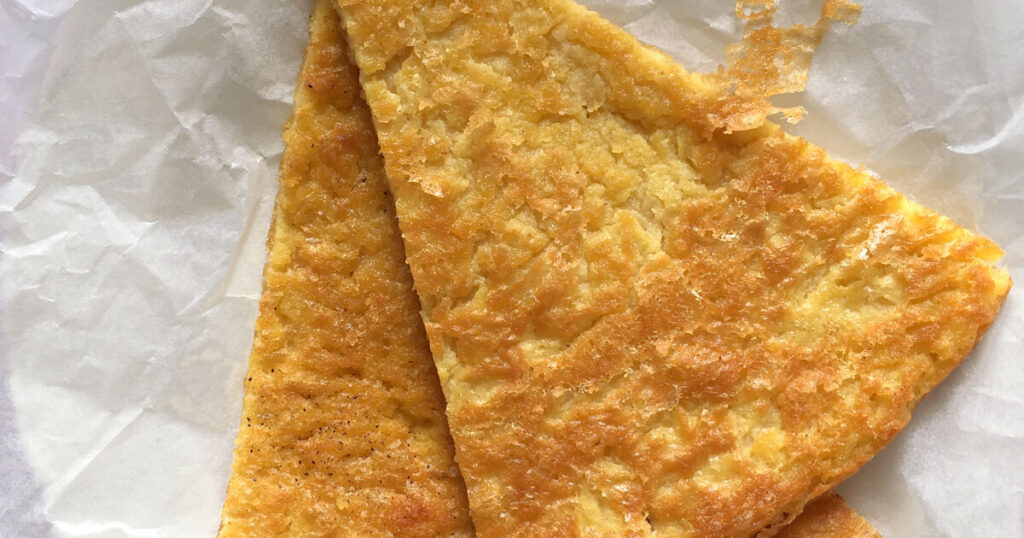 A typical Italian dish called Farinata di Ceci is from the Ligurian region. It is a flatbread prepared with chickpea flour, olive oil, and water that is often topped with other ingredients including cheese, rosemary, and garlic. It is a Mediterranean favorite and a fantastic alternative for a light supper. Farinata Di Ceci typically serves as a snack or an appetizer and comes in both a savory (with herbs and spices) and a sweet (with honey and sugar) variety. And it is really healthy and vegan-friendly.
Gelato
Italy offers a gelato experience unlike any other. Gelato is not only a delicious treat but it also produces using unique, fresh ingredients that are of the highest quality. The tastes are powerful, and the creamy, smooth texture is pleasing. To fit your preferences, a wide range of flavors and combinations are available. And trust me, you will not disappoint if you try gelato in Italy!
Here I also want to clear you that if you are thinking that Gelato is normal ice cream then you are wrong. It is often a form of milk, however, it contains less fat and air than traditional ice cream does. Gelato is one of the most popular street foods in Italy. Therefore, you should not miss this chance to enjoy Gelato when you are in Italy.
Tramezzini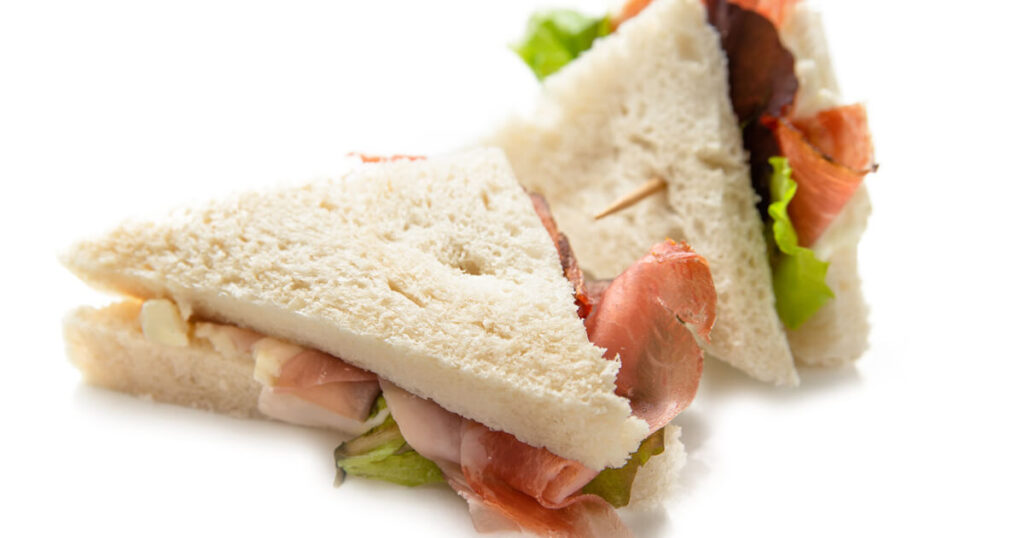 A typical Italian sandwich known as a Tramezzini is created with two layers of white bread and fresh fillings like cheese, olives, tuna, ham, or veggies. They are common street food in Italy and often serve as an appetizer or snack. Tramezzini is also a great option for a quick and easy light lunch when you are in Italy.
Some Best Tips for Street Foods in Italy
Find out from locals which are the greatest local food stalls.
Pizza, arancini, and panini are a few of the traditional Italian street food delicacies that you should try.
It is usually a hint that the food is fresh and of high quality to look for street carts or sellers who are busy.
Steer clear of street food that has been sitting out for a while. Because maybe it is not fresh.
Don't be hesitant to give something new a try! Italian street cuisine is frequently prepared with regional ingredients and this is a delicious way to try new tastes.
Be sure to carry some hand sanitizer with you, as street food may not always be prepared in the most hygienic way.
Before placing an order for your food, be sure to inquire about the price of the dish because costs can differ from one seller to another.
Finding a place to sit down and eat your food is important. Because in Italy street food is frequently insanely delicious immediately.
Some street food vendors may offer discounts for large orders, so consider splitting a dish with friends.
Have fun trying out various street food items, and don't be hesitant to ask the vendors for recommendations.
Conclusion
So, do not think to eat only pizza and pasta when you are in Italy. Because there are so many delicious street food options for food lovers. And I have compiled these 15 of the best street foods in Italy you should definitely not miss trying these dishes on your Italy trip. Because Italian street food has a long and rich history that continues to this day. There is something for everyone, from classics like pizza and gelato to more contemporary selections like cannoli and calzone. Italian street food is a fantastic, relatively affordable way to get a taste of the country's culture and cuisine. When you stroll the streets of Italy, you are sure to discover something delectable, whether you are looking for a quick snack or a big meal.
Have a nice trip to Italy!
Hey there! I'm Kartik. I am a finance professional and a travel and lifestyle blogger. I am vegetarian, but I love adventuring food. Jeric and I work together to deliver high-quality content for you. Adventure the fun!