Abu Dhabi, the capital city of the UAE is a sought-after tourist destination in the Middle East known for its opulent resorts, striking architecture, rich cultural heritage, and amazing fun attractions. The city offers an array of activities suitable for everyone, from history aficionados to thrill-seekers and family holidaymakers. However, with so much to see and do in the city, planning a trip can be challenging. Therefore, we have compiled a list of the best things to do in Abu Dhabi to help you plan your trip, shortlisting the most popular spots that you should include in your holiday for a memorable time in the emirate.
Best Things to Do in Abu Dhabi
Abu Dhabi is a destination that is full of surprises. From its glittering skyline to its rich cultural heritage, this city has something for everyone. Whether you're a history buff, a foodie, or an adrenaline junkie, this city of UAE will not disappoint. As I said before, With so much to see and do, it can be overwhelming to plan your itinerary. But fear not, as we've got you covered. Join us as we uncover the best things to do in Abu Dhabi, from visiting the majestic Sheikh Zayed Grand Mosque to experiencing the thrill of Ferrari World. Get ready for a journey of discovery and adventure in this vibrant city.
Visit the Sheikh Zayed Grand Mosque
Duration: 2-3 hours
Best suitable for – All age groups of visitors seeking cultural immersion.
One of the best things to do in Abu Dhabi from a cultural aspect is to visit the Sheikh Zayed Grand Mosque. The Sheikh Zayed Grand Mosque is a stunning architectural masterpiece that enchants visitors with its intricate carvings, gold-gilded domes and columns, and spectacular chandeliers. Moreover, It is the largest mosque in the UAE and welcomes visitors of all ages and religions. You can take a guided tour or explore the mosque independently. Remember to dress modestly and remove your shoes before entering.
Experience the thrills at Ferrari World
Duration: 4-5 hours
Best suitable for – Thrill-seekers
Ferrari World is a must-visit destination for thrill-seekers and families. As the world's first Ferrari-themed park, it offers some of the most thrilling rides, including the world's fastest roller coaster, Formula Rossa. You can also fulfill your dream of driving a Ferrari or a supercar, while children can enjoy junior car driving sessions and the Formula Rossa junior ride. The park also has various dining options and Ferrari-themed souvenirs.
Explore the Louvre Museum
Duration: 2-3 hours
Best suitable for – Art and culture enthusiasts
Located on Saadiyat Island, the Louvre is a universal museum that showcases artwork from across the globe in a modern architectural marvel. Furthermore, this museum is an incredible attraction for art enthusiasts and history buffs alike. Additionally, it boasts a vast collection of more than 35,000 works of art, including famous masterpieces such as Leonardo da Vinci's Mona Lisa. Moreover, visitors can enjoy not only the breathtaking art collection but also the stunning views of the surrounding landscape.
The museum is housed in a minimalist structure that seamlessly blends modern and traditional design elements. The massive dome, covered in a metallic lattice, is the highlight of the building's monochrome façade.
So, if you are an art and culture enthusiast, this is the must-visit destination for you to immerse yourself in the global art scene.
Visit the Qasr Al Watan Palace
Duration: 2-3 hours
Best suitable for – History and cultural buffs
Qasr Al Watan is a place where you can experience both cultural and palatial beauty. Firstly, this presidential palace opened to the public in 2019. It features stunning architecture, lush gardens, and exhibits that highlight the history and culture of the UAE. Secondly, visitors can explore the exhibitions and take a guided tour of the palace. During the tour, they can admire the intricate details of the palace's design, and learn about the UAE's political system. It also appreciates the palace's significance in the region's history. Additionally, the exhibitions provide an in-depth look at Emirati culture and traditions, giving visitors a better understanding of the country's rich heritage. Overall, Qasr Al Watan is a must-visit destination for those interested in the history, culture, and architecture of the UAE.
Enjoy an Abu Dhabi City Tour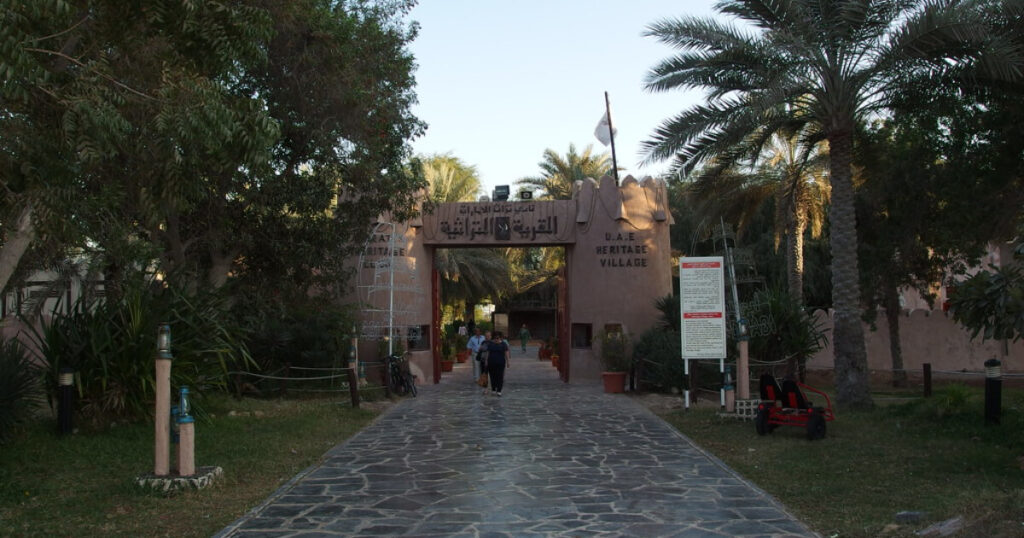 Duration: 4 to 8 hours
Best suitable for – First-time visitors
Book an Abu Dhabi city tour which is an excellent way to get introduced to the emirate and explore the city's cultural and historical significance. You can visit the city's most iconic landmarks, such as the Emirates Palace, Heritage Village, and the Sheikh Zayed Grand Mosque, in just four hours on a half-day tour or eight hours on a full-day tour.
Indeed, trust me, this tour is enough to give you an insight into what Abu Dhabi's lifestyle and ambiance are all about. During the tour, visitors can experience the city's bustling energy, vibrant culture, and stunning architecture. Alternatively, this tour is a great starting point for anyone looking to explore the city's main attractions and landmarks. Overall, whether you're a first-time visitor or a seasoned traveler, this tour is sure to provide you with a memorable and authentic experience of Abu Dhabi's unique character.
Take a stroll along the Abu Dhabi Corniche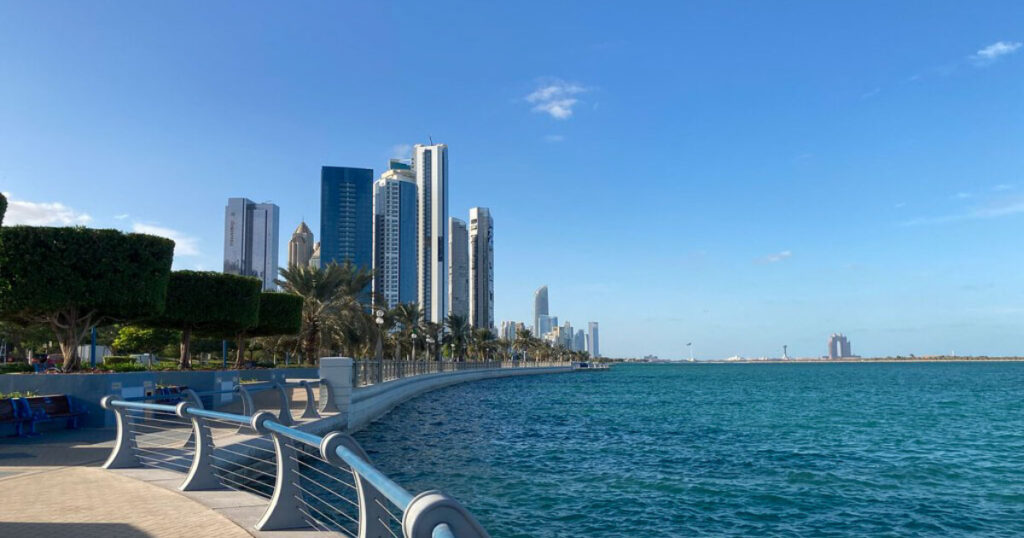 Duration: 1-2 hours
Best Suitable for – Everyone
If you're looking for a scenic spot to take a leisurely stroll or catch a beautiful sunset, look no further than the Corniche of Abu Dhabi. This 8-kilometer-long waterfront promenade is a stunning gem of the city, with breathtaking views of the Persian Gulf and the city's impressive skyline. Not only is it a perfect location to take a relaxing walk, but it's also conveniently located near the popular Marina Mall, where visitors can indulge in some shopping and dining.
Furthermore, here you can find a variety of cafes and restaurants, offering a wide range of culinary delights to suit all tastes. Whether you're in the mood for traditional Emirati cuisine or international fare, there's something for everyone. In the evening, the promenade comes alive with stunning light displays that enhance the beautiful atmosphere and create a magical ambiance.
Most importantly, the Corniche is a peaceful and tranquil attraction, providing a serene escape from the bustling city. Visitors can take a break from the fast-paced lifestyle. You can also enjoy a relaxing stroll or a picnic on the grassy areas, making it a perfect spot for families and couples.
Therefore, the Corniche is a must-visit destination for anyone looking to experience the beauty of Abu Dhabi's waterfront and enjoy a peaceful retreat from the city's hustle and bustle.
Go shopping at the Marina Mall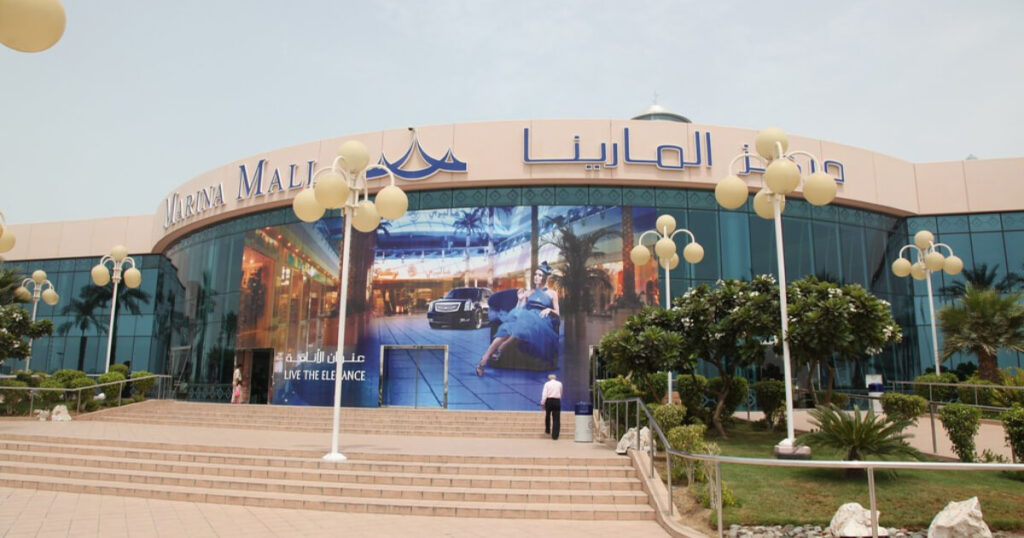 Duration: 2-3 hours
Best suitable for – Shopaholics and family holidaymakers
One of the best Abu Dhabi things to do for tourists is to visit the modern shopping malls for some retail therapy. The Marina Mall is one of the city's largest malls, with a backdrop of the gulf waters and the iconic Corniche. It also comprises a variety of stores, restaurants, and entertainment options catering to both high-end shopping trips and daily necessities. Visitors can shop for luxury brands and replenish themselves with tasty treats at one of the many restaurants. Moreover, Marina Mall has a variety of fun and play areas for children, such as Beanstalk, Magic Planet, and Bounce, to name a few, making it a great place to spend time in the capital city for families with children.
Visit the Yas Island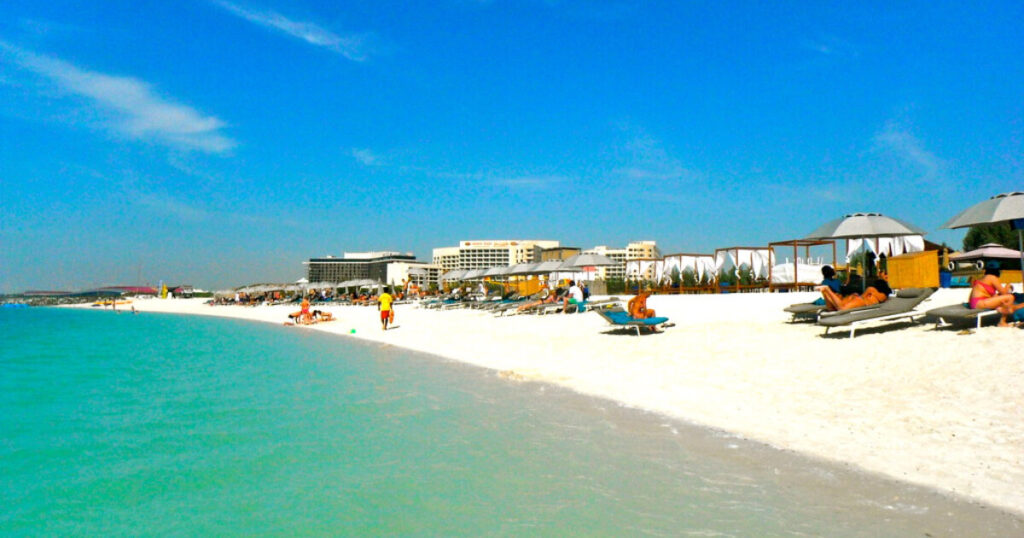 Duration: 4-5 hours
Best Suitable for – Everyone
Yas Island is Abu Dhabi's ultimate adventure and fun destination. The island is home to a number of attractions, including Ferrari World, Warner Bros. Abu Dhabi, and Yas Water World. Along with Ferrari World Abu Dhabi, Warner Bros. Abu Dhabi, and Yas Waterworld appeal to thrill seekers of all ages. Fans of popular movies and television shows should not miss Warner Bros. Abu Dhabi, which features thrilling rides, interactive attractions, and live shows featuring their favorite characters. The Yas Mall, one of Abu Dhabi's largest shopping malls, is another highlight of Yas Island. It has a diverse selection of shops, restaurants, and entertainment options. Yas Island is a fantastic place to visit, with something for everyone.
Evening Desert Safari with Falconry Show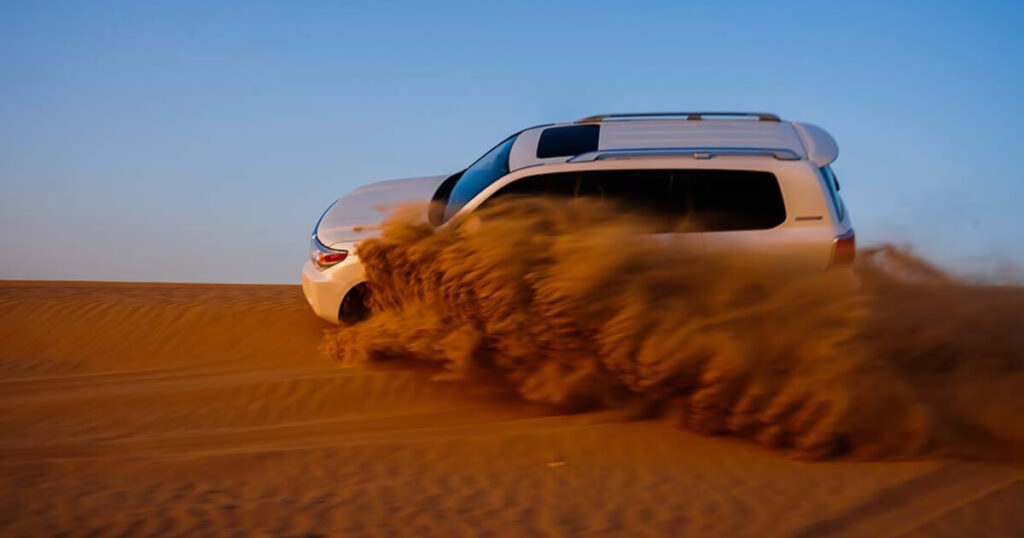 Duration: 6 hours
Best suitable for – Families, adventure seekers
A desert safari is an absolute must-do for any visitor to the UAE. It goes without saying that a visit to Abu Dhabi's serene, vast golden dunes is something to look forward to while visiting this emirate. The evening desert safari is a one-of-a-kind experience that includes dune bashing, camel rides, henna painting, and a BBQ dinner, among other things. A falconry show, in which trained falcons demonstrate their hunting abilities, is also available to visitors. The evening desert safari is ideal for families and adventurers seeking the thrill of the desert.
Conclusion
While in the UAE, Abu Dhabi is a must-see city for a complete Arab experience. The cultural and contemporary elements, combined with fun and thrilling attractions, make it a one-of-a-kind destination for everyone to enjoy.
Have a great Abu Dhabi trip!
As a hospitality professional and travel blogger, my passion for exploring the world runs deep. Nothing makes my heart sing quite like jet-setting to new and exciting destinations, uncovering hidden gems, and sharing my adventures with fellow wanderlusts.