The United Kingdom's capital city of London refers to as London-Greater London. In addition to being the capital of both England and the United Kingdom, it is also the biggest city in the country. Greater London includes the heart of London and the neighborhoods that surround it. London is the world's biggest financial hub after New York. Given the variety of destinations and things to do, it is not surprising that London is the second-most popular tourist destination in the world after Paris. You have come to the perfect place if you are planning to travel to London. I will share the ultimate guide for maximizing your time in this incredible city in our blog.
Travel to London – Ultimate Guide
In this article, I have all the information you need, from what to do and see to where to eat and drink. So sit back, relax and allow us to take you on a virtual tour of London.
Best Tips for Planning to Travel to London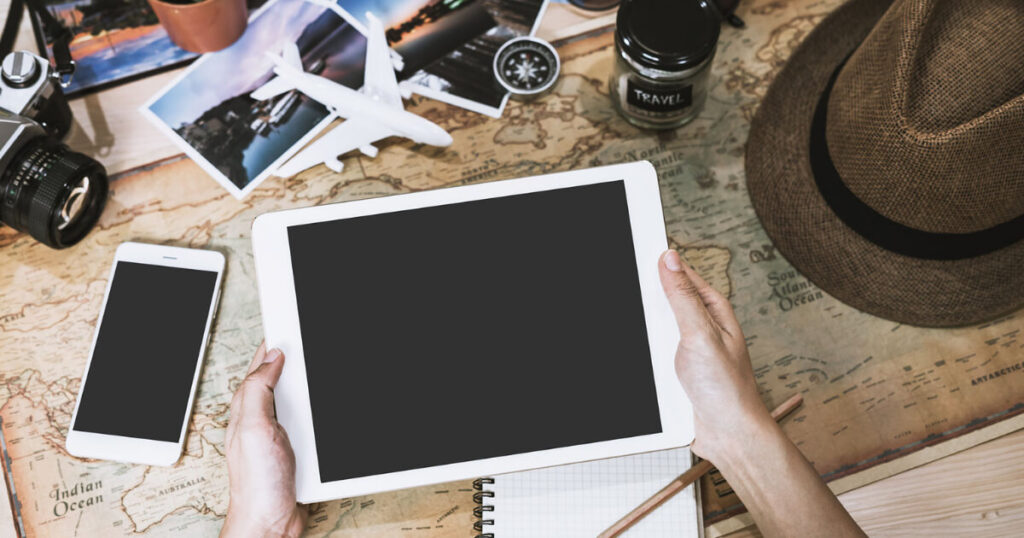 There are a few things you should consider when planning your vacation to London. The first is that London is a big city and can be very overwhelming as a result. The second is that you should have a budget because London is an expensive city.
Here are some tips to help you plan your trip to London:
Choose a reason for your trip to London. Are you more interested in the nightlife and shopping, or are you interested in the history and culture? This will help you to focus your search and make the most of your time in the city.
Depending on your interests, decide when to go. For example, if you want to enjoy the city's nightlife, go there in the summer when it is warmer and there are more events and festivals going on.
Make a plan for your transportation. Considering how big London is, you will need to plan your transportation from one location to another. The underground tube system is effective, but it may be pricey, so if you want to use public transportation frequently, you might want to consider buying an Oyster Card.
Reserve your stay in advance. Hotels quickly fill up in London because it is one of the world's most popular tourist destinations, especially during the busy season. It is better to book your accommodation in advance if you have your heart set on a specific hotel to avoid disappointment.
Make a detailed plan for your sights and activities. Since there is so much to see and do in London, it is advisable to schedule your days in advance to avoid missing anything significant. There are numerous online resources that can help with this. Or alternatively, pick up a copy of one of the many guidebooks available.
How to Make the Most of Your Time in London
London is a large, vibrant city with a lot to see and do. Although it can be challenging to know where to begin, you can make the most of your time in London by simply little planning.
Here are some tips:
To begin, purchase an Oyster Card, which will give you access to London's public transportation.
Get a map of the area and prepare your path.
Visit some of London's famous buildings, such as Buckingham Palace and Westminster Abbey, if you have an interest in history.
Go to Soho or Camden Town to experience the city's nightlife.
In addition, do not forget to visit the markets in Covent Garden or Brick Lane if you are looking for some great deals.
Tips for Exploring London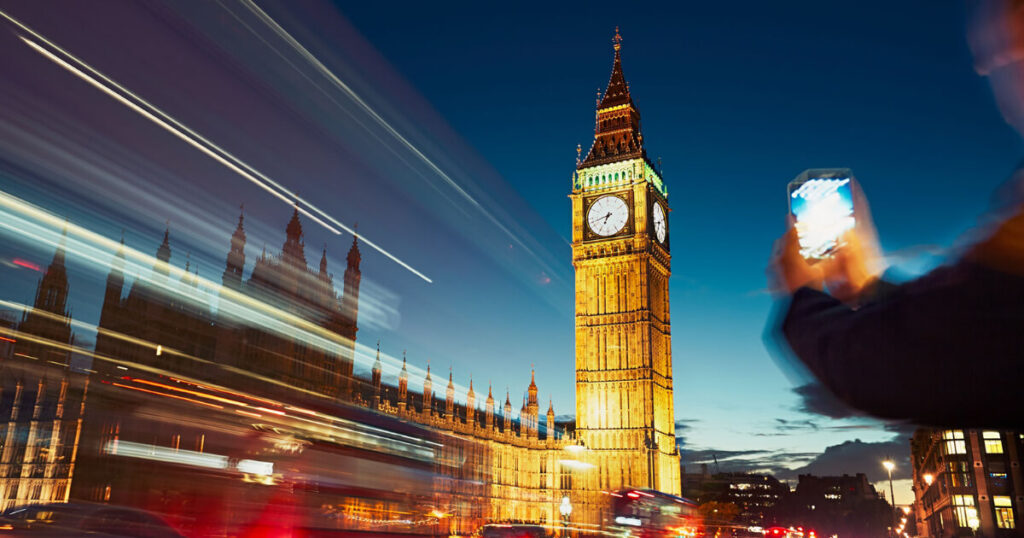 There is no one best way to get around London; it depends on your personal requirements and interests. You may simply walk or use public transportation if you are staying in the city center. Consider renting a car if you want to travel around London's surroundings or if you want to stop at several places in one day. Here are some suggestions to make your travel as easy as possible, no matter how you decide to get around:
Be aware of the Congestion Charge Zone (CCZ), if you are driving. Drivers must pay a daily entrance fee to enter this area of downtown London. Make sure to pay the charge in advance if you intend to drive into the CCZ to avoid receiving a fine.
London's public transportation is effective and simple to use. But, it may get pricey if you are not careful. Consider purchasing an Oyster card, which enables you to pay for fares electronically and can help you save money on individual tickets if you plan to use public transportation frequently.
Walking is a great way to explore London. But, at night, stay on well-lit, busy streets and be careful of your surroundings.
Tips to Stay while Travel to London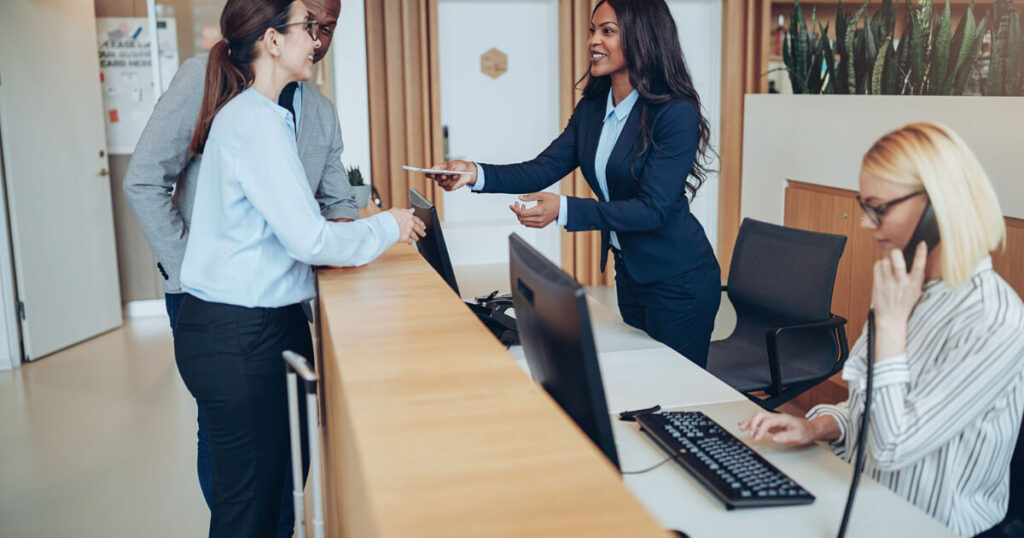 Finding the ideal place to stay might be challenging because London is a lively city with a lot to offer tourists. But do not worry, because I have compiled a list of our top recommendations for places to stay in London. You will find here from five-star hotels to reasonably priced apartments, to help you narrow down your choices.
The Kensington Hotel is an excellent choice if you want to stay in a deluxe hotel. This magnificent residence is in South Kensington, just steps away from attractions like Hyde Park and Kensington Palace. Exceptional service, roomy accommodations, and a variety of on-site facilities, such as a restaurant, bar, and fitness center, are all provided by the hotel.
I advise staying in Soho for tourists who want to be close to the activity. Many theatres, eateries, and pubs can be found in this lively area, along with some of London's top shopping. For those who want to be close to all the things Soho has to offer, the Covent Garden Hotel is ideal. This chic hotel features an on-site bar and restaurant as well as roomy suites with contemporary conveniences.
I advise staying in one of London's many hostels or Airbnb rentals if you are on a tight travel budget. Popular neighborhoods like Camden Town and Shoreditch provide a wide range of choices. If you want to experience something truly unique, think about renting an entire apartment through Airbnb. If you are traveling with a group or family, Trust me this can be a great way to save money.
What to Do and See while Travel to London
There are many things to see and do in this dynamic city, whether you are a first-time visitor or London local. Here are our top recommendations for what to see and do in London, from historic sites to picture-perfect parks and gardens.
Explore the Tower of London
This ancient castle on the River Thames has been a prison, a zoo, and even a royal palace! It is currently one of London's most popular tourist destinations and it is well worth a visit.
Visit Buckingham Palace
The journey to London is incomplete without visiting Buckingham Palace, the official residence of the British monarch. During the summer, you can even take a tour of the State Rooms inside the palace.
Experience the London Eye
Get on the Ferris wheel-style London Eye for breathtaking views of the city. Each ride lasts around 30 minutes, giving you plenty of time to soak up the views.
See the House of Parliament and Big Ben
These two well-known sites must be seen during any trip to London. Big Ben is actually the name of the bell inside Elizabeth Tower, which is part of the Houses of Parliament. Houses of Parliament tours are available, or you may just view the structure from the outside.
Go for Stroll in Hyde Park
One of the eight Royal Parks in London, Hyde Park is a wonderful spot to relax or stroll at any time of the year. Even ice skating is possible during the winter at Hyde Park Winter Wonderland!
Food and Drink Guide for Travel to London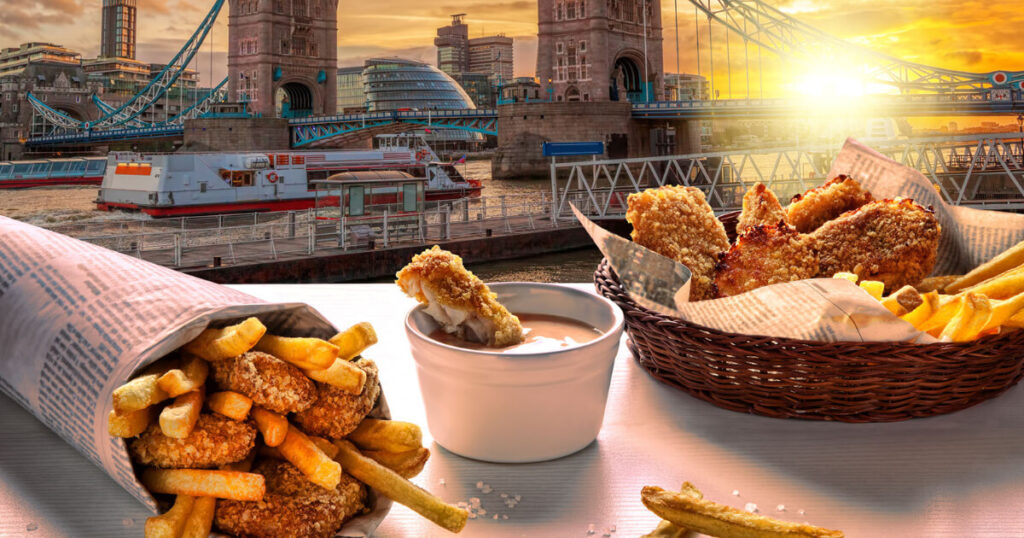 The flavor, design, food, and many other aspects of London's restaurants and nightclubs have made them world-famous. People like visiting these locations as a break from their monotonous daily. London offers a wide range of options for nightlife. Every restaurant in London has something unique about it, from quiet lounges to ultra-modern dance floors.
A fantastic night out might be spent hanging out with friends in a setting that suits them. There is something for every taste with wonderful company and fantastic cuisines like Indian, Chinese, Thai, etc. In every way, London is really cosmopolitan. It is a bustling metropolis with many different cultures and traditions on exhibit. Here I have suggested some best places to eat and drink in London.
Best Restaurants:
The Ledbury: Michelin-starred restaurant in Notting Hill serving modern British cuisine.
Sketch: Unique dining experience in Mayfair with creative, seasonal dishes.
Barrafina: Popular Spanish tapas bar with locations in Soho and Covent Garden.
Hawksmoor: decedent steakhouse chain with several restaurants across London.
The Clove Club: A fine-dining establishment in Shoreditch known for its inventive menu.
Pubs & Bars:
The Blind Pig: Speakeasy-style bar in Covent Garden serving classic cocktails.
The Rake: Beer lover's paradise in Borough Market with over 500 different bottled beers available.
Portobello Star: Cosy neighborhood bar in Notting Hill specializing in gin cocktails.
El Camion: Vibrant Mexican cantina on Soho's Frith Street serving fresh margaritas.
Callooh Callay: Alice in Wonderland-themed bar located behind an unassuming vintage clothing shop in Shoreditch.
Best Food Market:
Borough Market: One of London's most popular food markets, Borough Market offers everything from fresh produce to street food booths. Located next to London Bridge Station.
Spitalfields Market: Near Liverpool Street station in East London, Spitalfields Market is home to a variety of street food vendors, independent boutiques, and vintage shops.
Camden Market: Camden Market is a well-known market with stalls offering anything from food and clothing to jewelry. It is situated in the hip Camden neighborhood and is noted for its alternative vibes.
But, here I want to advise you that do not to insist on going to all the above places. It would be good if you choose the above-mentioned restaurants, pubs, bars, and food markets according to your location and accommodation.
Tips for Shopping while Travel to London
The city of London is a wonderful shopping paradise. You will undoubtedly find anything you are looking for in one of the city's numerous shops or department stores. There is something for everyone, from designer clothing to unique presents and souvenirs. The following are some of London's top shopping destinations:
Harrods
A must-visit for any shopper traveling to London is Harrods, one of the most renowned department stores in the entire world. You could easily spend a whole day here, as there are more than 330 departments split across seven floors. The renowned food hall, located on the bottom floor, is a must-visit location where you can buy anything from fresh produce to caviar and champagne.
Liberty
If you want to shop for something unique, Trust me Liberty is the perfect place to browse for unique fashion, homewares and gifts. The store is located in an iconic Tudor building on Regent Street and is known for its beautiful interior and rich fabrics. You can even find fabrics by Liberty printed with classic British patterns in some of the city's other stores.
Selfridges
Selfridges is another world-famous department store that can be found on Oxford Street and is definitely worth a visit. It is one of the biggest supermarkets in Europe, with more than a million square feet of area. As well as being a great place to find all your favorite brands, Selfridges is also known for its impressive window displays and events throughout the year.
Westminster Abbey Store
Despite not being the first place that comes to mind while shopping, Westminster Abbey has a fantastic store that sells books, gifts, and souvenirs. You may shop with confidence knowing that your purchase is supporting a great charity because 10% of all profits go toward supporting the Abbey.
Some More Useful Tips to Travel to London
Book your tickets in advance: Advance booking is not only cheaper. But, It also gives you a better chance of getting the train, bus, or flight you want.
Pack light: Not only will this make your journey more comfortable. But, it will also save you bucks on baggage fees.
Invest in an Oyster card: An Oyster card allows you to use public transport in London at a discounted rate. You can also use it to get discounts at some attractions.
Walking is the best way to see London: Not only is walking good for you. But, it is also the best way to see the city. London is very big and spread out, so you will get more done on foot than you would if you were trying to use public transport or drive everywhere.
There is more to London than just famous attractions: Yes, there are some most popular tourist attractions in London. But, there are also so many beautiful and stunning attractions to see and enjoy! Why not explore some of the other boroughs or check out some of the city's many parks?
Be prepared for rain: Unfortunately, it does rain quite a lot in London! Be sure to pack an umbrella and some rain gear so that you can enjoy your time in the city even if it does happen to rain.
Beware of Pick Pockets: No doubt, London is one of the safest cities, but, there is also a peak pocket common while traveling. So, it would be better to take special care of your wallet, purse, or documents in any crowded place like a market, shop, or in a restaurant.
Conclusion
Whether you are going to travel to London for the first time or not, never mistake that London is just one United Kingdom City. Trust me, London is one of the most famous and attractive cities in the world. Before booking your flight, Keep these tips in mind and plan your trip very well. If you have planned your trip to London in the best way, you will definitely enjoy this stunning city fullest. And I am sure with these tips to Travel to London – Ultimate Guide, you can minimize your stress and maximize your enjoyment during your London trip.
Have a beautiful London trip!
Hey there! I'm Kartik. I am a finance professional and a travel and lifestyle blogger. I am vegetarian, but I love adventuring food. Jeric and I work together to deliver high-quality content for you. Adventure the fun!