You can compromise on anything on your trip whether it is money, food, or accommodation. But, you can never compromise on one thing, that is your sleep. No one can afford to compromise sleep while traveling. Because your sleep plays a big role in making your trip a success. If you can not sleep well while traveling, trust me, your whole trip will be spoiled. And you don't like that to happen. So, here is the list of the best tips to sleep better while traveling.
Tips To Sleep Better While Traveling
Like I said earlier, you can compromise with your money, food, and stay as you will have other options. Sleeping is essential, meaning is it needed. It is a need most especially if you are traveling for several nights. If you can't sleep well on your trip, you won't enjoy your trip to the fullest. Therefore, to sleep better while traveling, read and follow these tips and guides.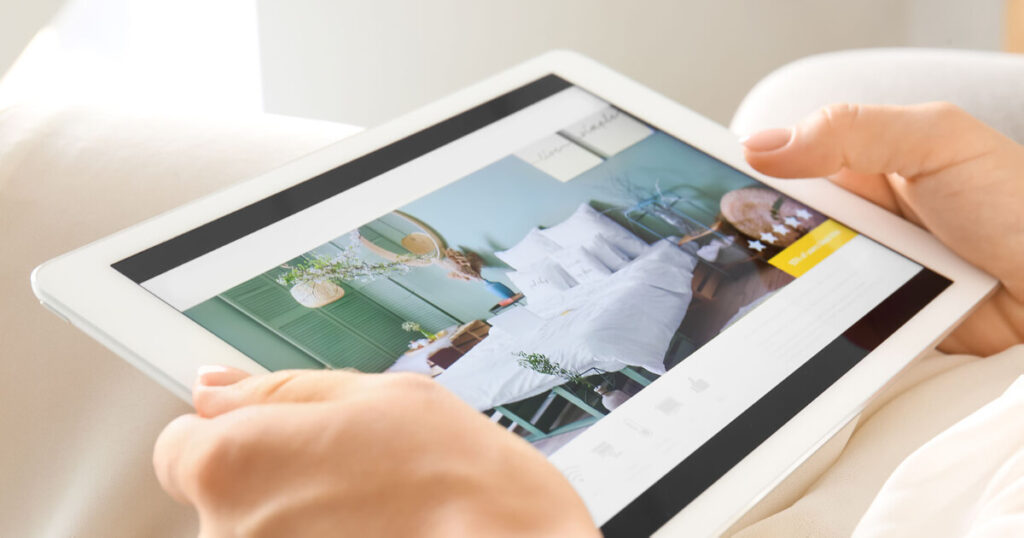 1. Book Your Stay Carefully
On our first tip, book your stay carefully. I have put this tip first because it will be the most serious step to sleep better while traveling. Some travelers believe that if they get a good and cheap room in an expensive hotel, it is enough. But, if there is no peace during the night, then your extravagant hotel is a waste. It is like throwing away your 20 or 1000 dollars. Do not compromise your health for a cheaper solution. If you are wondering how to sleep better at night during your trip, follow these amazing tips:
Never book your hotel near bus stations, railway stations or airports, unless needed.
Avoid to book your hotel on any highway roads. You can't afford to hear the noise of the ambulance in the middle of the night.
Never to book your hotel near public places, tourist areas, crowded places or markets. Market is the place for shoppers. Therefore, expect a high volume of noise. You don't like that for sure. Well, no one does, I guess.
When you book your room, ask the hotel not to assign you on the lower floor. Moreover, ask also not to be near the elevators. Lower floors are tend to be more noisy than upper floors. Near elevator rooms are noisy as well. There are some elevators that create noise. And imagine sleeping in the middle of the night and hearing some guests coming out from the elevator, drunk and from a party. Again, we don't like that.
Those are some of the things that you have to consider if you want to sleep properly at night. It is necessary to sleep at night to enjoy the next day.
Ignoring these tips will make you more likely to wake up at night from outside noises. On top of those tips, it's always a good idea to pack a pair of earplugs or noise-canceling headphones. You will never know what will happen in the middle of the night. There might be an unexpected party in the room next to you. If you are not sure what to pack yet, you may want to follow these packing tips for your next trip.
2. Do Physical Activities
Get tired during the day. Seize the day. Today's physical activities will help you sleep for tonight. Whether you're on a luxury vacation with family or your loved ones, it's important to spend some time exercising. Find a way to move and stretch. You can do any of the following suggestions to stay physically active during your trip.
If your destination is not far, try to walk instead of riding a cab. This will help you to save some pennies too.
If the hotel has a gym, take full advantage of that too. Most especially if it is included to your room room package.
Use steps instead of elevator. If you are not carrying heavy stuff, walk towards to your room. Also, if you are going down or going up for only one floor from where you are, try to walk. Exercise your feet.
If the hotel has a garden, walk while enjoying the view too.
You can do light exercises. For example, yoga or meditation in your hotel room. There are some hotels that offer free physical activities. Sign up and be physically fit.
Don't be so lazy. Move and do physical activities while traveling to sleep better at night.
3. Satisfy Yourself
Always give yourself satisfaction through a good sleep during your journey. Do not think while sleeping. Let yourself relax. Before sleeping and calling it a day, plan the things to see and visit for the next days. But, don't take the whole night planning and thinking. Think about what you have visited today for a couple of hours to appreciate the day and then sleep. In short, you should pamper yourself.
To get rid of some problems on your trip, schedule a massage or get a spa package to help you make the most of your visit. I love going to spas. Don't you?
4. Customize Your Room
Bring what you love on your trip. If you can't sleep without your teddy bear, then bring it. If you can't sleep without your favorite pillow, then bring it. There is no problem in bringing your favorite stuff as long as they are legal and not prohibited to bring. Surely, you will sleep better as your favorite thing is with you. You will have less to worry about.
Before arriving at your hotel, email or call the front desk. Mention that you will be bringing your stuff with you and ask them if it is okay. Surely, they will understand. I know this as I have done it several times.
Also, contact your hotel prior to your arrival if you have some requirements to sleep. Maybe you can't sleep with an ordinary pillow. If you need a cotton, latex, or memory foam pillow, tell your hotel. You can't afford to sleep at night because of this small mistake.
5. Do Not Change Your Bedtime Routine
If you sleep at a fixed time every night, then I advise you not to change it on your journey. Many people believe in sleeping within their stipulated time. If they do not do this, then their sleep gets disturbed. If you are also like this, then do not change your schedule on your journey. Because if you do this then your sleep will be spoiled and you will not be able to enjoy the day after. This happened to me several times already. It is hard to sleep after 11 PM as I am used to sleeping early.
Many people have a habit of having a little snack or drinking milk before sleeping. If you are like that too, don't change. Bring your snacks and eat before sleeping.
Therefore, to sleep better on your vacation, do not change your bedtime routine or bed habits just because you are not at home. Be who you are and do what you are.
6. Avoid Alcohol
Your goal is to sleep and relax, not to sleep and get tired. Yes, alcohol makes you sleep. How about the day after? Will you have the strength to face the day? Sleep tonight to gain strength for the following days on your trip. Alcohol is not your friend during your trip, your strength is.
Avoid too much alcohol during your travel as much as possible. Alcohol is an inhibitor and can also disturb your sleep. On the other hand, you can't rest well at night. Alcohol can also cause dehydration, headaches, and exhaustion. These problems prevent you from getting enough sleep and rest.
If you want to drink something before going to sleep on your trip, it is better to drink a cup of warm milk, green or black tea instead of alcohol. They will help you sleep well. On top of that, they give you extra energy for your next day of adventure.
7. Eat Good Food
Not all food gives you enough energy that you may need. Your food is a big factor in your sleep at night. Problems like gastric and indigestion mostly occur at night. They can affect and disturb your sleeping session. For the best, filter what you take and eat. Always eat healthy and fresh food on your trip.
8. Avoid Too Much Time on 'Me Time'
After enjoying your day, it is normal that you want to spend some time at night watching your favorite show or spending some time scrolling on Facebook and stalking your crush. I understand that you want to update the world on what happened to you during the day. However, you need to rest for the following day. An hour or two is enough to watch the screen of your phone. You have to sleep. People who sleep are more likely to find relief after a bit of fatigue by traveling and spending the whole day outside.
So, if I were you, do not spend so much time on social media on your trip at night. You can't become a monster. Halloween is yet to come. It is not the month of Halloween yet.
9. Adopt Healthy Habits
All your activities throughout the day especially before going to bed have a big effect on your sleep. These activities may lead you to either deep sleep or transform into a bat at night. If you follow the right habits to sleep well, you can be benefited not only on your trip but also in your daily life. A healthy lifestyle is healthy living. So, start paying attention to your sleeping habits quickly. Get enough rest on your entire trip to stay healthy and fully enjoy your life.
A Few More Tips to Sleep Tight While Traveling
Enjoy the sunlight and fresh air on your trip.
If possible, have dinner by 8 PM.
Follow your bedtime and morning wake-up time during your vacation. However, adjust if necessary.
Follow your routine before going to bed. This should include things like bathing, reading, meditation or listening to music, etc.
The room temperature should be comfortable.
Keep away the disturbing electronic items including your laptop and phone.
Bring sleeping accessories such as air plugs, eye masks ,and travel pillows.
The above tips to sleep better while traveling are very essential for you. Never ever forget them on your trip. Your health is very important to prioritize.
To Conclude your Sleep
So, no one can afford to sleep while climbing the mountain. Imagine yourself sleeping while hiking. You can't afford not to enjoy your vacation after breaking your bank.
Sleeping may not be a big deal for you in your daily life. However, sleeping is big deal if you want to enjoy your holiday. Therefore, follow these tips to sleep better while traveling.
Rest and relax. Sleep well and happy traveling!
---
Hey there! I'm Kartik. I am a finance professional and a travel and lifestyle blogger. I am vegetarian, but I love adventuring food. Jeric and I work together to deliver high-quality content for you. Adventure the fun!